Bakery is a key part of the everyday life for consumers in the UK – but their preferences are continually changing. People are working longer lives and bakery will have a growing role in helping us stay well for longer, according to Michael Schofield, Group Marketing Manager at Bakels Group in sharing recent research findings.
"Bakery products with health benefits will become increasingly important, but we will still go on exploring flavours, enjoying simple pleasures, and eating to enjoy special moments," said Michael.
Healthy ageing will be redefined, "by debunking 'old' stigmas and prioritising extending consumers' healthy years by eating healthily, and that includes bakery," Michael continued. "Purposeful nutrition plays a pivotal role in maintaining our overall health as we age, and can significantly impact the development and progression of age-related conditions like diabetes, bone and joint issues, and heart disease."
The pandemic was instrumental in kickstarting the shift towards healthier lives with more onus on the individual. Mintel's 2022 Global Consumer Trends report points to enhanced transparency around food processing over the next two to five years.
"Minimally processed products that boast higher nutritional value and are easy to use, will win over more consumers. Today's concerns about ultra-processed food and drink will build on consumers' aversion to artificial ingredients, making them look to local bakers," he added. "Moving beyond the sentimental stories of craft and artisan techniques, they will increasingly want to know how processing improves bakers' products." Interest will grow in food made with upcycled ingredients rich in vitamins, minerals, fibre, protein and other nutrients.
According to Mintel's research members of Generation X, now in their mid-40s to late-50s, are pioneering a new approach to healthy ageing that includes using products that will help them thrive in their diverse lifestyles, now and for decades to come. The new focus for ageing societies will be an extended health span – the period of life we spend in good health, which requires a proactive long-term strategy. Schofield says Gen Xs "are openly discussing and leading conversations around ageing concerns that were once considered taboo."
Bakers can help promote healthy ageing by using nutrient-rich ingredients and mixes to make products that are accessible, and convenient for all 'active agers,' and offer appropriate, balanced nutrition that caters to individual needs. Products that not only address age-related conditions like joint health, but fuel fitness routines and maintain healthy sleep patterns will do particularly well.
Escalating global uncertainty and the ongoing cost-of-living crisis means consumers are increasingly looking for ways to feel in control over their food. "The increased availability of information about specific ingredients and their benefits has empowered consumers to build their personalised wellness routines, including their diet," explained Michael. "At the same time, consumers are becoming more selective, and conscious of their spending habits than in the past. Having less cash available for discretionary spending is likely to mean, for instance, people prioritising weekend treats rather than weekday ones in the out of home market, including going out for breakfasts, a big opportunity for bread and morning goods."
In other positive news for bakers, Innova's worldwide report shows simple pleasures are being enjoyed more than ever, due to increased awareness of mental health since the Covid-related lockdowns ended, with 60% of consumers rewarding themselves with everyday moments of happiness. Eating to enjoy special moments also remains important.
Schofield said close connections with family and partners rank top as sources of pleasure and reward, while "me" time ranks second across all age groups, from 18-24s to over 55's. "Sweet treats and other bakery items are central to the moments that consumers find special, and create a catalyst for conversation and enjoyment," he said.
Our tastes in bakery are becoming brighter and bolder, too. Older consumers are more likely to be drawn to traditional flavours while younger generations are exploring fresh and innovative ingredients, while also evoking their memories of comfort foods with new flavour experiences. Evidence shows we can expect the baked goods that are currently popular in out of home operators to continue to be so in 2024, but with increased emphasis on nutrition and health, balanced with a continuing desire for indulgence and novelty.
Michael Schofield concluded: "Britain's bakers need to stay on top of what's happening, and make sure their ranges reflect what people want. At British Bakels, we have built and maintained our position as the bakery ingredients supplier for over 75 years. We do so by keeping up to date on the latest trends, and being proactive in developing products that help the bakers we supply meet their customers' changing needs and wants. And we believe in sharing our insights with our customers, so they can build their businesses as well. So, let's keep baking – and talking about it, too!"
Read more latest industry news and developments in our free to download magazine.
Never miss a story… Follow us on: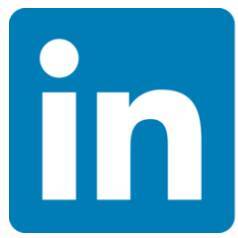 International Bakery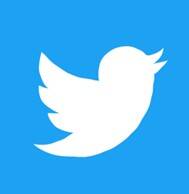 @int_bakery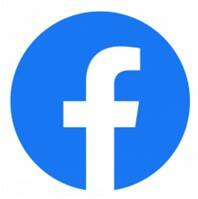 @Bakeryint
Media contact
Caitlin Gittins
Editor, International Bakery
Tel: +44 (0) 1622 823 920
Email: editor@in-bakery.com