As people try to cut back on chemically and refined sugar loaded foods and drinks, food and beverage manufacturers feel the pressure from consumers to deliver healthier products. However, these products must still taste, look, and feel almost identical to the original product. The question is which clean label ingredient works best for what product – in terms of taste, colour, texture, shelf life and cost.
Meurens Natural is the European expert in cereal hydrolysis and has been a pioneer in the organic sector focusing on producing clean label organic and natural cereal extracts. With a unique and innovative production process, 100% in line with the organic philosophy, we can offer customers ingredients that are all natural and organic.
Using a wide variety of sugar structures, dextrose equivalents (DE), sweetness, viscosities, colours, flavours, and raw materials, the Sipal ® (organic) and Natu® (conventional) ranges can achieve a multitude of objectives for all food preparations.
Meurens Natural's clean label sweetness alternatives
RICE SYRUP (SIPA® RICE – NATU® RICE)
Rice syrup has different functionalities. It can act as a binding agent, a humectant (keeping food moist), a sweetener or function as a thickener. Rice is gluten free.
You can simply label it as: non-refined rice syrup or rice extract.
RICE POWDER (SIPADRY® RICE – NATUDRY® RICE)
Some food formulations do not allow for liquid syrups because of solubility issues. Meurens Natural has therefore developed rice powder. It is a dehydrated organic or natural rice syrup. Rice powder is a light-yellow powder with a rice and lightly sweet flavor, and provides viscosity once diluted. It can also function as a natural lower calorie bulking agent when replacing refined sugar.
You can simply label it as rice powder.
OAT SYRUP (SIPA® OAT – NATU® OAT)
Oat Syrup has a dark orange colour, with an oat flavour and a sweet taste. Oat syrups are popular nowadays in the production of dairy products (yoghurts, etc.), biscuits, cereal based products (bars and breakfast foods), sauces, and much more.
This product can be declared as unrefined oat syrup or oat extract.
OAT POWDER EXTRACT (SIPADRY® OAT – NATUDRY® OAT)
Oat powder can provide a cereal flavour, crispness, viscosity, prevent crystallisation or simply be used as a bulking agent to give volume to a product without adding refined sugar. You can simply declare it as oat extract powder or oat syrup powder.
SPELT SYRUP (SIPA® SPELT – NATU®SPELT)
Spelt is a cereal that has been consumed for over thousands of years. It is generally regarded as one of the healthiest cereals.
Liquid organic and natural spelt syrup has a light brown color, with a spelt flavour and has a sweet taste.
SPELT syrup can be used in a variety of applications, mainly for sweetness and the typical spelt flavour.
Spelt syrup can be declared as non-refined spelt syrup or spelt extract.
DATE SYRUP (SIPA® DATES – NATU® DATES)
Not coming from cereals, but also considered a natural sweetener is date syrup. Date syrup is a substitute for refined sugar and can be used as a spread with toast, pancakes, porridge, and much more. Date syrup is a natural high source of minerals. When baking, it is possible to substitute date syrup for white sugar, honey, maple syrup, and molasses at a 1:1 ratio.
You can label it as non-refined dates juice concentrate or non-refined dates syrup.
Meurens Natural also produces extracts coming from corn, tapioca, barley malt,  wheat, Quinoat….. We also have a wide range of tailor-made ingredients, designed to meet different needs. Contact us for more information at contact@meurensnatural.com or visit us at www.meurensnatural.com.
Read more latest industry news and developments in our free to download magazine.
Never miss a story… Follow us on: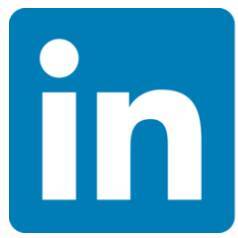 International Bakery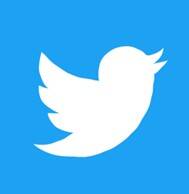 @int_bakery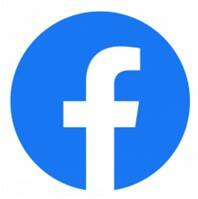 @Bakeryint
Media contact
Caitlin Gittins
Editor, International Bakery
Tel: +44 (0) 1622 823 920
Email: editor@in-bakery.com