German-based bakery business DeutscheBack will be presenting innovative baking concepts for the international bakery industry in Munich, Germany, at iba 2023. The company's booth is styled like an international cafe where attendees can find baking concepts to be used worldwide.
Baked goods are eaten and enjoyed globally. For bakery manufacturers, they face the challenge of developing product innovations that address trends such as flavour, health and sustainability, all while being economical to produce.
To address these challenges, DeutscheBack has developed solutions that work worldwide and is presenting them at iba. The eight concepts it is presenting will address current trends as well as regional needs; vegan fine baking; microwave cupcakes; emulsifier substitute; gluten optimiser; fresh-keeping; flatbread and tortillas; sugar replacer and frozen baking concepts.
Vegan fine baking: DeutscheBack is presenting plant-based chocolate and lemon ring cake, brownies, and fruitcake for the growing community of vegans and flexitarians.
Microwave cupcakes: Vanilla and chocolate cupcakes baked in the microwave, and microwave-made chocolate cake, are the answer to the demand for fast and easy snack options, and are especially popular in Latin America. They are ideal for retail and enable consumers to enjoy fresh baked goods in just seconds.
Emulsifier substitute: DeutscheBack is presenting sandwich bread without emulsifiers to meet current nutrition trends. The use of alternatives to conventional emulsifiers can enable "cleaner" ingredients lists and therefore a higher market acceptance.
Gluten optimiser: DeutscheBack is presenting sandwich bread with a gluten optimiser, appealing to a growing target group of health-conscious consumers and allergy sufferers.
Fresh-keeping: DeutscheBack is showing international applications for hamburger buns and madeleines that enable longer freshness preservation, to reduce food waste and simplify logistics.
Flatbread and tortillas: DeutscheBack is showing maize tortillas and wheat tortillas that appeal to the tastes of international markets, and are adapted to specific regional preferences and eating habits.
Sugar Replacer: DeutscheBack is presenting rolls with the enzyme combination Omnizym as an alternative to conventional sugar. Reduced sugar is not only healthier, but are also an economical answer to rising commodity prices.
Frozen baking concepts: The doughnuts and baguettes presented by the company are thawed on site and baked fresh. They offer bakeries flexibility in production and storage, without compromising on quality or fresh-keeping.
At iba 2023 the company is presenting a selected portfolio that covers international applications. Together with its partners, Stern Ingredients Mexico and Stern Ingredients Asia-Pacific, the company will demonstrate its ability to deliver customer solutions for various markets.
The partnerships are an integral part of the company strategy. Thanks to its strong network in Stern-Wywiol Gruppe with sister companies such as Mühlenchemie, SternEnzym, SternVitamin, Hydrosol, and HERZA, the company has covered the entire value chain in baked goods production.
Their shared expertise ranges 'from flour to final' from processing the grain to the finished product, including components like fruit fillings. With a wide range of standardised baking concepts, premixes, enzyme systems, and special ingredients like cream stiffeners and freshness preservers, DeutscheBack is a solution provider for the baked goods industry.
Read more latest industry news and developments in our free to download magazine.
Never miss a story… Follow us on: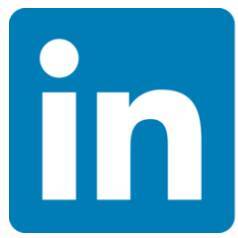 International Bakery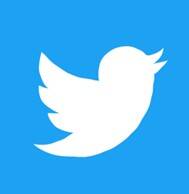 @int_bakery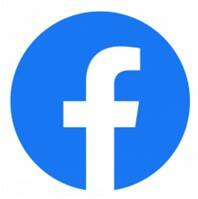 @Bakeryint
Media contact
Caitlin Gittins
Editor, International Bakery
Tel: +44 (0) 1622 823 920
Email: editor@in-bakery.com