Syntegon will be showcasing its latest expertise in horizontal packaging solutions for cookies and bars at interpack. The new Syntegon IDH is the heart of a line which flexibly packages cookies and crackers in trays and flow wraps made of mono-material.
Thanks to a new pick-and-place technology with integrated linear motors, it handles products gently. The linear motors feature in other feeding modules to prevent product damage during handling and increase flexibility.
In addition to gentle handling, the system for bars offers high levels of sustainability and digitalisation. The line is equipped with a paper-on-form forming shoulder and wraps bars in paper before they are placed in glueless formed cartons in the TTM1 topload cartoner with an integrated lock-style forming station.
At the company booth, visitors will be able to experience the flexibility of the IDH in combination with an HCS form, fill and seal machine live for the first time. The pick-and-place solution for handling and portioning cookies is based on newly developed technology.
"Thanks to integrated linear motors, each picker can be individually aligned, allowing them to process even random product streams. The number of pickers can be increased to up to 40. At interpack, the IDH achieves a maximum output of up to 800 products per minute – while still maintaining its space-saving design," explained Daniel Bossel, Product Manager at Syntegon.
The station also offers manufacturers format flexibility, by grouping and loading cookies in fur different formats: slug and pile packs, and upright or piled cookies in trays.
"Consistent gentle product handling is one of Syntegon's strengths and especially important when processing sensitive products," Bossel added. "Therefore, the linear motors are also part of the downstream feeding module FIF. They move particularly slowly and smoothly to protect products from mechanical stress, thus minimising product loss."
At interpack, the FIF feeding module is integrated into an HCS form, fill and seal machine, and feeds the cookies in piles, slugs or trays into the packaging machine. the HCS then wraps the cookies in recyclable film made of mono-material and heat-seals all formats.
New linear motor technology is a key feature of the fully automated bar system on display, which showcases the packaging process from product distribution to secondary packaging in display cartons.
"Each gripper can be controlled individually and synchronizes optimally with the products – even with random streams," explained Stephan Schuele, Head of Product Management at Syntegon. "It eliminates the need to accumulate the bars before they enter the packaging machine. This protects the products, reduces the length of the line and facilitates a reliable, continuous infeed even at high speeds."
The DCIE discharge station provides a continuous product flow, as bars can be temporarily stored on its waiting conveyor to ensure consistent feeding to the downstream HRM form, fill and seal machine. Operating errors are automatically detected, increasing the efficiency of the machine, even while processing alternative materials such as paper.
After packaging, the integrated Sigpack TTM1 topload cartoner takes the bars for secondary packaging. The PFI product feeding module is based on linear motor technology and identifies the position of invidual flow wraps before gently loading them into the grouping chain.
"With the new lock-style forming station, Syntegon further adds to its sustainable packaging initiatives. Cartons are formed without using hot-melt glue. This not only protects the environment, but also reduces the system's energy consumption, minimizes cleaning efforts and sources of malfunction – and, last but not least, saves on consumables," commented Andreas Schildknecht, Product Manager at Syntegon.
Another innovation launched at interpack is the new wireless HMI 4.0, that allows operators to control and monitor the entire line via single interface. In case of malfunctions or maintenance work, the operator is able to access important information or instructions to restart the line as soon as possible.
"Now that our customers are successfully implementing the basic package, we are ready to upgrade to the next level," said  Elisa Hein, Product Manager Expert Services at Syntegon. At interpack, Syntegon will present the second Synexio package 'Uptime.' "With this, we are delving deeper on the details: Besides machine availability, we can now also identify specific potential for improvement, for example by visualizing the most frequent reasons for stops," Hein added.
Read more latest industry news and developments in our free to download magazine.
Never miss a story… Follow us on: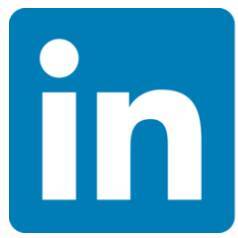 International Bakery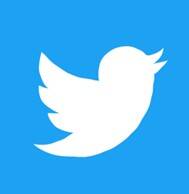 @int_bakery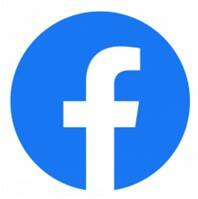 @Bakeryint
Media contact
Caitlin Gittins
Editor, International Bakery
Tel: +44 (0) 1622 823 920
Email: editor@in-bakery.com