What are the latest pizza production trends, like gluten-free and vegan, and how can bakeries best address them? Key businesses in the sector, AMF Bakery Systems, RONDO and FRITSCH outline their own research and innovations behind this new direction.
Pizza's blank canvas of potential is creating opportunities for bakers and entrepreneurs to put their artistic touch on a classic food, reports Food Business News. A splash of a new sauce, a sprinkle of some premium cheese dotted with meat alternatives or classic pepperoni, and a masterpiece materialises. The markets for all types of pizzas seem endless, and everybody seems to want a slice.
Market data reveals a clear picture: People love pizza. Technomic reports that 43% of Americans eat pizza at least once a week. With more than 95,000 pizza outlets across the country, new frozen varieties at grocery stores and prepared offerings in c-stores, consumers have plenty of pizza choices, and gluten-free has become an accessible option for those with intolerances.
Dewey Warner, Senior Research Analyst at Euromonitor International, said several trends are impacting the current pizza market — one that reached $154.8 billion in global sales in 2019, with the United States market reaching $46.3 billion. Warner said the driving factors are continuations of trends building in recent years.
According to a recent report from Grand View Research, the global gluten-free pizza crust market size is anticipated to reach USD 3.1 billion by 2025, expanding at a CAGR of 6.5% over the forecast period. Increase in the impact of western culture and rise in disposable income are some of the factors for the growth of the market. Rise in the number of pizza outlets may lead to the market growth in the upcoming years.
Growing awareness related to health among people and increase in the prevalence of celiac diseases are expected to be the major factors driving the market for gluten-free pizza crust. It was surveyed that one in 20 Americans are diagnosed with gluten sensitivity, which may cause severe health problems. It is essential to make changes in the diets and food habits in order to decrease the occurrence of celiac disease. Thus, the bakery industry manufacturers have been developing different gluten-free pizza crust products. Pizza consumption is maximum in regions like North America and Europe.
North America held the largest share and generated a revenue of USD 692.7 million in 2018. The growth of the market is attributed to rising awareness among consumers related to the benefits of having no gluten in the pizza crust products. Many innovative and new flavour products are launched, which may lead to the market growth.
For instance, in 2018, Schwan's Consumer Brands, Inc. launched two new and innovative flavours of Freschetta gluten-free Pizza during an awareness programme related to celiac diseases. Tuscan style chicken and spinach and roasted mushrooms are the two new flavors that make people not change their taste due to different health conditions. This Freschetta gluten-free Crust has been certified by the National Celiac Association for providing unique flavours, while considering the health of people. 
Asia Pacific is the fastest growing region, expanding at a CAGR of 7.1% during the forecast period. India has over half of the population that is beneath the age of 30 and is known to have the most significant young generation, thereafter China, Indonesia, and the US young population may be the reason for the growth of the market during the forecast period.
Henk Hoppenbrouwers, Senior Sales Manager at AMF Bakery Systems says: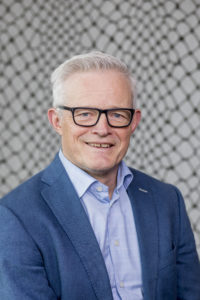 "As we can see, increased health-consciousness, along with growing demand for vegan and gluten-free options, is driving demand for a particularly interesting innovation: vegetable bases. These vegetable doughs are often difficult to use with traditional machinery and require special handling. Luckily, our dedicated sheeting solutions can handle all kinds of vegetable doughs – from zucchini and cauliflower to carrot and beetroot!
"Another growing trend is for artisanal-style pizza that recreates the look and taste of traditional Italian cuisine. Limitations on restaurant eating are now giving bakeries the additional challenge of producing pizza that can achieve this when cooked at home. Our lines are suitable for processing soft, long-hydrated doughs, enabling our customers to create the artisanal effects consumers love. The pandemic has only strengthened consumers' love of pizza. While eating at restaurants has declined, consumers have turned to recreating this experience at home – so demand for luxurious pizza and flatbread products has risen significantly. Home-baking and semi-baked pizzas to finish at home are also increasingly popular. All in all, pizza production is as relevant as ever.
"At AMF, we aim to help our customers make the best, most profitable pizza products, so we often co-develop production lines to meet their needs. For instance, depositing multiple toppings traditionally involved lots of manual work. To address this, we designed topping machines like our Waterfall Strewers and Target Applicators that can efficiently deposit all kinds of ingredients.
"New technologies – such as Artificial Intelligence and Machine Learning – will help us go even further. We have already developed machines using these technologies that can correct product faults and adjust ingredient amounts in line with customer specifications. In this way, we will enable our customers to make direct labour savings while maintaining line productivity.
"Along with the artisanal trend and increased time at home, standards for many pizza products are increasing. Consumers expect restaurant quality at supermarket speeds and prices. As a result, reducing waste is increasingly important to our customers. More than ever, they must minimise losses of their most expensive ingredients, so they can deliver artisanal quality as efficiently as possible.
"Sustainability, of course, is another key trend across all industries, and baking is no different. To address this, we developed a hydrogen tunnel oven – the first in the world! It allows our customers to achieve zero CO2 emissions and dramatically reduce their environmental footprint, enabling a newer, cleaner way of baking. The test oven is available for use at our Innovation Centre – why not come and try it sometime?"
Versatile technology for multiple purposes
Industrial pizza and flatbread lines have to fulfill high expectations: huge quantities of dough have to be processed quickly and efficiently. FRITSCH says The IMPRESSA pizza reliably meets these expectations.
All FRITSCH flatbread and pizza lines work on the basis of a dough sheet which is gently sheeted according to the Soft Processing principle. Afterwards the flatbreads for pizza bases are cut or punched out of this dough sheet. This process not only treats the dough gently but also guarantees accurate weight and shape.
The lines are specifically adapted to the needs and requirements of their customers, but the technology used is always the same – and so are the numerous advantages. The line technology has been designed for stable continuous operation avoiding downtimes. The line can be operated by only one person due to the high degree of automation. For example, flour dusters are filled automatically. Tomato sauce is applied fully automatically, too. The dosing heads can be individually controlled and dispense homogenous fillings ensuring highest weight accuracy.
All components can be cleaned easily and quickly thanks to good accessibility and smooth surfaces. The satellite head cleans its rollers during ongoing production using scrapers and brushes. These seamless integrations to pizza production are aimed to increase productivity and output while consumer demand for pizza continues to climb.
For over four decades, Raque Food Systems has been proudly serving the frozen pizza industry with their line of high-quality machinery suited for handling every aspect of the pizza production process. Their customers benefit from their approach to customer service, which starts with engineering a custom-made system that meets specific needs to servicing equipment once it has been installed. The company's experienced team is as fine-tuned as the state-of-the-art machinery they offer, the business states. With Raque Food Systems' ability to reduce costs and production time, in enlisting their services customers will not only be investing in a more successful, profitable future for their businesses, but a smoother running one as well.
Serving up the very best
The systems at Raque Food Systems are designed to work with a wide array of pizza products including those that are fresh, frozen, individual, French bread-based, and bagel-based – this adheres to the variety consumers seek when having pizza. They also have equipment for complete turn-key lines. The equipment can:
Receive random shells and orient them

Collate and position shells for delivery to third party machinery

Deposit sauces onto the conveyed shells in either a border-free or waterfall application

Deposit cheeses, meats, green peppers, mushrooms, onions, and any other chopped or shredded product in border-free or waterfall applications
Systems with Waterfall application units are just one of the many pizza product innovations their equipment offers. As the name implies, in this application process a consistently even layer of sauce or topping cascades over the entire width of the pizza product. The units utilised by Raque Food Systems prevent sauce or toppings from reaching the edge of any pizza shell while maintaining an even distribution of both, creating "finger friendly" pizza products.
RONDO gives Dough-how & more

For 70 years, RONDO has been developing and producing high-quality machines and systems for the production of pastry of all types. As a Swiss company, they say they are fully aware of just how important quality, innovation and reliability really are.
"Dough-how" is the term they coined for their unique combination of know-how and experience in dough processing, and today it is appreciated by thousands of producers all over the world, from small artisanal bakeries all the way up to big industrial producers.

Their "Dough-how & more" claim comes straight from their company concept. "Dough-how" stands for the unique combination of expert knowledge and experience in dough and technology that characterises RONDO. "& more" is a reference to the extra effort they put into serving their customer's high expectations and meeting some challenging needs. Because along with the optimum technical solution they also offer their dough-how service where their dough-how specialists will be happy to help customers optimise processes and develop new recipes and products.

RONDO's dough-how experts have a tremendous pool of specialist knowledge and many years of experience in the field – also in dealing with special requirements such as gluten-free and long-shelf-life bakery products. RONDO says their experts have the dough-how to turn any idea into the next bakery success.