Puratos and Baker Perkins look at key perspectives in what direction bread production is taking, from flexible automated machinery, to traditional fermentation and healthier products.
Before the advent of COVID-19, a significant trend was towards flexibility, as bakers sought a broader range of high quality products from a single production line. There are dozens of trends to be found, but all combined we see these trends often fit under the umbrella of either 'health', 'taste' or 'texture'.  
The importance of healthiness is growing. The flatbread that a baker made thousands of years ago over an open flame and the loaf that just popped out of your baker's oven are quite different, but they share the same genes. Grains. They are treasure troves of nutrients and fibres that have been fuelling everyday life for ages. Today high fibre and wholegrain breads have become well-established breads, but we have to go beyond that. Nowadays, companies like Puratos have learned how to get even more out of these grains, and apply expertise in fermentation to supply their customers with fermented sprouted grains. 
Taste remains king 
Particularly sourdough plays a major role in bread flavours here. The popularity of sourdough has been growing for many years now, but with major bakeries launching their breads with sourdough, sourdough has entered the mainstream markets. Clearly, more and more consumers try out their first sourdough breads and appreciate its traditional character and flavour: it's bread from the good old days.
In the plant baking sector served by Baker Perkins, in order to achieve flexibility, this means fast and efficient changeovers between runs, rapid start-up, and dependable repeatability of each product. Baker Perkins has features inbuilt into its range of mixing and forming machines and systems to meet this requirement. On the Tweedy weighing and mixing system and Accurist 2.1 dough divider, all the changes of settings necessary for a new product are made automatically.
The appropriate recipe is recalled by the operator; the integrated control system ensures that changes precede the new batch of dough down the line. This dependable repeatability of every recipe with no lengthy operator intervention or batch variation minimises start-up waste and cost. When cleaning is required, the Tweedy mixer has wash-in-place capability for the mixing bowl and lid, and the Accurist 2.1 divider features full wash-down. On the Multitex4 moulder, repeatable settings ensure consistent results from the first dough piece without the hassle of on-the-run adjustments.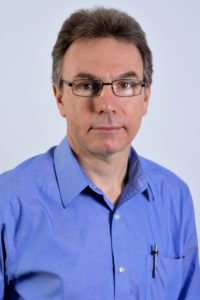 Keith Graham, Baker Perkins Business Development Manager says:
"Baker Perkins works with the plant baking industry around the world to identify possibilities for process and end product improvement, and increased efficiency in plant operation and maintenance. 
The impact [of coronavirus] seems to have been that a smaller range of products is available as bakers limit their range in response to production difficulties caused by staff unavailability through shielding or illness reasons: there is a concentration on the best-selling staple products.  For the same reason, few new products have reached the market.
We have developed close partnerships with customers who rely on our expertise and equipment to run their business. Combining enhanced bread quality with high efficiency and hygiene, plus ease of use and maintenance, has earned Baker Perkins a reputation for understanding plant bakers' needs and problems, and providing reliable equipment backed by Lifetime Support that maximises performance throughout the life of every machine.
Baker Perkins foresees a continuing focus on flexibility in the plant baking industry, with a broader range of products from a single line with minimal loss of productive time. There will continue to be rising levels of automation with reduced operator costs, and an emphasis on hygiene.The application of Industry 4.0 technology has great potential for optimising bakery plant operation.  It is fitted as standard to all new Baker Perkins machinery.
Industry 4.0 captures data from all the machines, devices, sensors, and people in any manufacturing operation and enables them to communicate with each other via the Internet to make informed and timely decisions."
Baker Perkins Industry 4.0 technology allows customers to see trends and manage line performance better. On-screen machine status, performance information, and maintenance scheduling are all included.   
It includes innovative features like a unique Baker Perkins machine centre-lining system allowing operating parameters to be compared with previous settings, and alerting supervisors to potential problems caused either by operators or impending equipment failure. With improved process control, process variation is reduced and fewer operator interventions are required.
Baker Perkins' "Industry 4.0 Ready" technology is at a level that allows interconnection with other systems via the Internet. All systems sample and upload all data from the process equipment to a secure cloud or server, where it is available to facilitate improved decision making. The major advantage is that analysis is being carried out on the process as a whole, rather than discrete sections. Real time OEE (Overall Equipment Effectiveness), trending and basic maintenance are all included.
Industry 4.0 is a fast developing technology that manufacturers can tailor to suit their own unique situations. With equipment and systems Industry 4.0 Ready, Baker Perkins is ideally positioned to help customers, whatever the level of complexity required, the company says.

Karl Desmedt, Puratos' Sourdough Librarian says: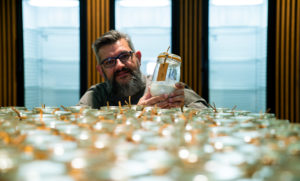 "Today's consumers demand quality bread that delivers on texture, appearance and freshness. Analysis of the latest trends shows that transparency in food is even higher on the consumers' agenda, meaning that they are increasingly requesting clean(er) and more natural food. Bakers, on the other hand, tell us that they want optimal quality, combined with ease of preparation and optimised cost processes. Bread baking seems a deceptively easy art to master, or a science to perfect. We supply our customers with sourdoughs to add authentic flavour to bread, and with bakery improvers inspired by nature to bring beneficial functionalities such as texture, tolerance and freshness optimisation. Get these aspects right, and your consumers will enjoy your tasty breads with that right bite, and convenient longer shelf life.
Clearly the future of bread lies in its past. I believe bakers should have access to the expertise of the 250 generations of bakers that came before us. It's how I personally learned about sourdough, sprouted grains that were already made by ancient Chinese sailors, and the creativity of bakers to create new textures. That's why we research and preserve the heritage of bread in our Sourdough Library, re-introduce traditional ingredients like sourdoughs and ancient specialty grains and work on innovations inspired by nature. 
The importance of healthiness is growing, especially for breads, with consumers increasingly looking for food that bolsters their health & immunity. While hygiene is also considered, it is a lesser selection criterion, possibly because of pre-existing high standards. Though it is not a surprise that hygiene has now joined health as key criteria when purchasing bakery items. (Freshly) packed breads are now winning bakery products in many countries.
Secondly, the reputation and demand for sourdough bread has never been higher than it is now. Bread, made with sourdough has become one of the most preferred bread types, particularly during this Covid crisis, as part of a healthier diet. With sourdough soaring in popularity, the premium bread category is gaining importance. More and more consumers say they want to see and feel the craftsmanship in the breads they buy. When purchasing bakery items, taste and freshness remain the most important selection criteria for consumers. Price completes the top three, making the decision to launch everyday packaged breads with an artisanal twist, or more premium packaged breads even more relevant. The good news is: both food exploration & indulgence are expected to revive … but it should be affordable.
Moreover, consumers are increasingly requesting, especially in the rustic-style segment, clean(er) and more natural ingredients. To meet this demand, Puratos has launched a whole new generation of enzyme based innovations. It's a range that allows you to achieve more — short bite, softness, better tolerance — by putting in less."
As part of Puratos' FoodTech Innovation programme, they recently announced their collaboration with EverGrain. EverGrain's barley ingredients offer a plant-based protein and fibre option that doesn't require additional land, saves water, and lowers a product's overall carbon footprint. Puratos will use EverGrain products to develop bakery and patisserie mixes, allowing customers to bake great tasting, nutritious and sustainable finished goods featuring barley ingredients. Promising tests have been driven with customers which prove the potential of the collaboration with this young start-up to create the first circular breads. 
Plant-based foods are one of the fastest growing categories in the global food industry, greatly outpacing other traditional categories. What started out as a grassroots effort against animal cruelty, the plant-based diet then transitioned to a trend adopted by celebrities ranging from Paul McCartney to Miley Cyrus. Now that it has the halo effect, it's no surprise there are over 94 million pictures tagged "#vegan" and over 28 million tagged "#plantbased" on Instagram. Consumers around the world clearly care about their health and sustainability, and for good reason. But will this drive forward and be lasting? Oftentimes, the most lasting impact in the industry occurs when both consumers and  businesses choose to make it a priority. While replacing butter, eggs, and milk might not seem easy in baking, to help customers begin Puratos have gathered their top plant based bakery, patisserie, and chocolate solutions in their Plant Forward product range. 

The future of bread production
Long fermentation is changing the baking industry. Industrials and artisans are rediscovering the variety of traditional sourdough fermentation possibilities and along with it the flavour, authenticity and now – as new research indicated – even potential health benefits that can come along with these traditional longer fermentation methods. 
For bakeries – large or small – adopting traditional fermentation is an art to master, and a science to perfect. Remember, the reason sourdough nearly disappeared from the market was because of its complexity and how difficult it was to control compared to the convenience of baker's yeast. During long fermentation, the dough is naturally filled with gas to create a consistent, open structure that's full of flavour. Temperature and time control is vital and once the dough is fully fermented, it is important that it is handled very carefully. To deliver handmade style breads, bakers must therefore adapt their baking technologies when handling this stickier, more gaseous, long-fermented dough.
This is where companies like Puratos partner with their customers. While they are masters in the making of their bread, bakers can rely on them to master the fermentation of their sourdoughs. Typically bakers choose between bakers' yeast and sourdough to raise their dough. New research shows that this choice may impact more than taste only. The extra time taken to make the sourdough and bread can even bring additional health benefits like digestibility. In response, Puratos started developing a product range that supports the digestive health, called the "Happy Gut" range and expects all bakery products that become part of this portfolio to contain gut health promoting compounds (fibre for example), which support consumers' gut health status. Here, too, sourdough will surely play a prominent role.
To stay up to date on the latest, trends, innovations, people news and company updates within the global bakery market please register to receive our newsletter here  

Media contact
Kiran Grewal
Editor, International Bakery
Tel: +44 (0) 1622 823 922
Email: editor@in-bakery.com