At IBA, IPCO will be highlighting the productivity, sustainability and efficiency of its steel bake oven belts to support its customers in gaining a competitive edge 
IPCO, manufacturer of bake oven belts and conveyor components, will use this year's IBA fair to focus on the benefits it can bring to bakery operations through service and maintenance support, conveyor system upgrades and process consultancy. 
The company will also be launching its all-new laser cleaning service and highlighting how the qualities of steel belts can support the drive towards greater sustainability. 
Service and planned maintenance 
With almost 100 years' experience of working with the bakery industry, IPCO's services range from the supply and installation of solid and perforated steel belts to process upgrades in the form of belt replacement and the supply of tracking systems and other productivity-enhancing conveyor components.  
As part of this, the company's global service teams can offer system consultancy and planned preventative maintenance designed to maximise uptime and oven reliability. 
Marko Leber is Global Product Manager for Food Belts at IPCO. "Our customers are looking to gain competitive edge in a number of ways, from product quality to system productivity. Our message is that we can help you achieve this by improving your bake process and maximising the performance of your oven," he says. 
"Our core skills lie in the design and integration of steel bake oven belts, but our experience in maintaining and servicing belts means we understand the entire process. To our engineers, the condition of your belt offers a window into how it is interacting with the other components that make up the overall system. And this allows us to identify – and rectify – potential issues before they impact on your production." 
High power laser cleaning 
Developed to enable faster cleaning of bake oven belts without the need for water, chemicals or detergents, IPCO's laser cleaning service also eliminates the need for labour intensive scrubbing and scraping. 
Utilising high power laser technology, this is a portable system that removes burnt on residues from bake oven belts significantly faster than other processes, and usually enables bake operations to continue uninterrupted on nearby ovens. 
The laser is installed above the belt and as the belt travels beneath the beam, deposits are burnt off and collected by a vacuum system. Once the strip has been cleaned, the laser head is moved across to the next section. Depending on belt size and level of build-up, a typical bake oven belt can be cleaned in a day. 
Steel belts – the sustainable choice 
Steel belts offer a number of advantages in terms of sustainability and this will be another key message, as Leber explains. "A solid or perforated steel bake oven belt is an exceptionally durable process tool – a 20 year working life is far from unusual. As well is representing an attractive ROI, this also makes it a more sustainable choice than other belt materials." 
Steel belts are also lighter than mesh so take less power to drive in the first place, and less energy is needed to reheat them every time they re-enter the oven.
Hall C1, Stand 120 
Read the full feature in our free to download magazine.
Never miss a story… Follow us on: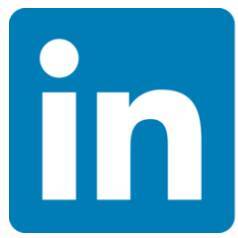 International Bakery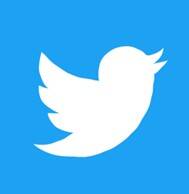 @int_bakery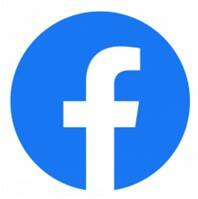 @Bakeryint
Media contact
Caitlin Gittins
Editor, International Bakery
Tel: +44 (0) 1622 823 920
Email: editor@in-bakery.com