An Ishida packaging line solution comprising of a multihead weigher, bagmaker and checkweigher has been "instrumental" in the launch of a new healthy snack from snack company Good Food Products, a large Polish manufacturer of rice and corn wafers, crackers and popcorn snacks.
The Corn A'petit waffle snacks are produced from corn kernels and baked with no added fat, preservatives or gluten and with reduced salt, making them a healthy alternative for snack enjoyers. Because the snacks are 45mm in diameter compared with traditional wafers which are 90mm, Good Food Products was seeking a new production line to cope with this specification.
"When we were choosing our line supplier, we did a thorough market research and Ishida turned out to be the optimal choice," said Łukasz Wawrzyniak, Engineering Department Manager at Good Food. "The quality of the company's machines speaks for itself. We wanted to have the best solution for our new product, which we consider as a breakthrough on the snack market."
The integrated Ishida solution features the company's 14-head CCW-RVE multihead weigher combined with its Inspira bagmaker. The bagged snacks then have a final weight check on Ishida's DACS-G checkweigher.
The CCW-RVE is well suited for lightweight products such as snacks. The company's patented Pulse Width Modulation (PWM) technology providers greater control of the infeed of the product at the top of the weigher and to the weigh hoppers. Being able to automatically vary both the amplitude, time and frequency of the vibration ensures a steady and consistent flow of product, maintaining speed and efficiency, reducing the danger of overfill in the hoppers.
The weigher delivers good weighing accuracy, thanks to its advanced combination calculation software. After the best combination has been calculated, it is double checked to ensure the discharge is as accurate as possible before the portion is released to the bagmaker.
The Ishida Inspira bagmaker features intermittent jaw motion technology for high-performance forming and sealing. Features such as automated film centring, auto-splice film management, automated air-fill technology and other automatic adjustments, to ensure consistency in production and minimise human error.
The DACS-G checkweigher incorporates Ishida's Anti-Floor Vibration (AFV) technology to maximise weighing ccuracy in environments susceptible to floor vibration. Special features include Ishida's Retail Reject Confirmation (RRC) software that checks and confirms that any out-of-spec product or pack has been successful removed from the line.
Key to the success of the project, according to the company, was to ensure the complete integration of the packing operation with the earlier baking and flavouring stages of production.
"The installation went flawlessly and during testing everything was working smoothly" added Wawrzyniak.
Corn A'petit is currently available in several different varieties with new flavours continually under development. This means the Ishida weigher and bagmaker have to be able to effectively deal with changeovers. All contact parts in the CCW-RVE are easily removable without tools for cleaning.
"The weekly number of changeovers depends on how many bags of a particular flavour are planned to be produced, with cleaning being carried out after each changeover," explained Wawrzyniak. "Cleaning and re-assembly takes around 30 minutes."
The installed Ishida line enable Good Food operators to better control the weighing and packing process, to maintain throughput and high efficiency during production.
"After a year, I can evaluate that the machines absolutely meet our requirements," concluded Wawrzyniak. "Ishida's solutions allow us to adapt to even the most demanding product requirements."
Read more latest industry news and developments in our free to download magazine.
Never miss a story… Follow us on: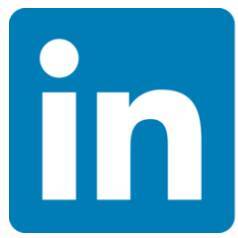 International Bakery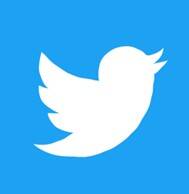 @int_bakery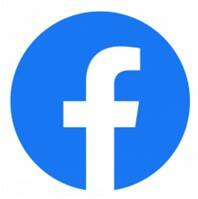 @Bakeryint
Media contact
Caitlin Gittins
Editor, International Bakery
Tel: +44 (0) 1622 823 920
Email: editor@in-bakery.com