MECATHERM, designers and manufacturers of automatic equipment and production lines for the bakery and sweet goods industry, will exhibit at INTERPACK from May 4 to 10, 2023, in Düsseldorf, Germany. This packaging and processing trade fair is a key event where visitors can discover the future of the industry. Visitors will be welcomed at MECATHERM's stand D22 Hall 3.
In the booth, MECATHERM will showcase its complete solutions and latest developments to help manufacturers overcome product quality, industrial performance, and sustainability challenges. A special focus will be on:
·        Solutions to optimize energy efficiency.
·        A new easy-to-clean oven dedicated to delicate products.
·        Innovative digital solutions to boost industrial performance.
"In today's world, our customers are increasingly demanding sustainable solutions to grow their businesses responsibly. At MECATHERM, we are highly committed to supporting these ambitions. We are continuously investing in and developing innovative solutions to help our customers reach long-term success while minimizing their impact on the environment. We are also convinced that digital evolution, combined with our high level of expertise, will support and accelerate the changes needed to shape the future. It has always been in MECATHERM's DNA to make manufacturers' lives easier. Through strong cooperation, they can continue relying on us and build competitive advantages in this changing world," comments Raymond Nogael, Vice President of Marketing and Business Development at TMG.
Baking solutions to optimise energy efficiency
Sustainability is a priority concern for the entire baking and sweet goods value chain. Many players have set ambitious goals to preserve the planet for future generations. As an industrial solutions provider, MECATHERM has made it a priority to offer solutions that enable manufacturers to reduce energy consumption, resulting in fewer carbon emissions and reducing the overall environmental impact of baking activities.
At INTERPACK, MECATHERM's experts will share specific insights on how to achieve energy savings. First, they will explore oven designs, such as compact vertical ovens or tunnel ovens, and how different ways of operating these ovens provide opportunities to reduce energy losses. Second, MECATHERM will underline how the use of convection heat transfer mode, can optimize baking time and reduce the temperature of fumes. This is why MECATHERM ovens are all equipped with convection heating technology, either as the main heating mode (vertical ovens), in combination with radiant heating (M-TA and FTM Ovens), or as an option in a specific heating zone (FTP Oven). Moreover, all MECATHERM ovens are compatible with an electric heating source. This not only prevents CO2 emissions but also optimises energy consumption because it does not emit any fumes.
New M-DAN oven: Easy to clean and easy to operate
When baking salty products, dairy desserts, vegetables, or pastry products with liquid fillings, manufacturers have to adhere to the highest health and safety standards. Indeed, there is a risk of splashes or food residue that can cause the oven to become clogged, leading to potential food contamination or fire hazards. As a result, the oven's design must be adapted to ensure that such risks are minimized.
MECATHERM is launching the new M-DAN Oven, specifically designed to overcome these hygiene challenges. Besides being easy to access and operate, the M-DAN Oven is extremely easy to clean. Plus, it can be washed down without any risk of further corrosion. A flexible solution, the M-DAN Oven guarantees optimal baking of a wide range of products with easy changeovers to reduce product waste.
M-CARE: Optimize machine availability
In today's era of digitalisation, our industry continues to evolve and adopt new digital tools. To stay close to remote customers, MECATHERM developed M-Care, a sophisticated predictive analysis solution that enables industrial bakers and sweet goods manufacturers to detect anomalies (such as drifts) in equipment early and provide operators guidance for easy initial maintenance checks to optimize their machine availability.
M-Care provides easy-to-understand information so any operator can intervene quickly and effectively by following step-by-step instructions. Most of the new MECATHERM equipment is already M-Care ready today. When the operator opens an alert ticket, they have direct access to the documentation required to help them diagnose the problem and resolve it. If the problem persists, the application sets up direct contact with MECATHERM's technical support team.
Complete solutions for increased flexibility
MECATHERM will showcase its MECAFLEX Line, which includes the M-TA Tunnel Oven and the M-UB Handling System to produce a wide range of products from different process combinations with diverse baking tray types and formats. The objective is to provide increased flexibility and make it easy to adapt production to meet new and future consumer demands.
Read more latest industry news and developments in our free to download magazine.
Never miss a story… Follow us on: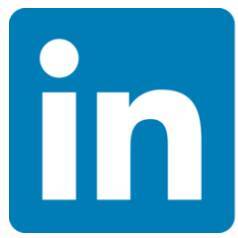 International Bakery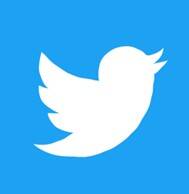 @int_bakery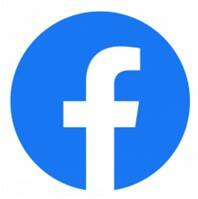 @Bakeryint
Media contact
Caitlin Gittins
Editor, International Bakery
Tel: +44 (0) 1622 823 920
Email: editor@in-bakery.com