Consumer attitudes and behaviours have significantly been influenced by the pandemic as they look to reduce bad ingredients and look for innovative and natural products to help stay healthier for longer.
Whereas the war on sugar is increasingly bitter, sweet as a taste, is a blessing and will always be sought after by consumers globally. It is in this center stage duality we see much innovation and creativity arising. It is a common understanding that global companies' commitment to sugar reduction and government measures in the form of bans or sugar tax will push the industry into a less sugary future.
This is an unprecedented challenge as consumers keep the demand for new great tasting sweet and indulgent products high. Yet at the same time they will look towards the same industry for help to battle the global tidal wave of obesity and type two diabetes.
Reformulation of recipes to obtain sugar reduction must be the most difficult but perhaps most rewarding approach to this challenge. Besides creating sweetness, sugar as a bulk ingredient has a significant effect on all properties of the end product and as such it is not easy to replace. Reduction is only possible up to a certain level and even then, the end result could lead to a bland tasting product, thus losing customer attraction.
So far successful launches are those where sugar is partially replaced by fibre, starch or another bulk ingredient. The loss of sweetness can be countered by using more natural ingredients which do not fall in the range of sweeteners, but which will still add significant taste and sweetness. Think fruits in all their variety: ranging from dried raisins and apricot to the high-end versatile fruit pieces which act as a spot of sweetness and are designed to fully deliver sweet impact without contributing to the overall added sugar content.
Over the past few years, consumers have been looking to reduce their sugar intake and supplement this for natural formulated products. This desire for natural and clean products is now in demand more than ever before due to the COVID-19 pandemic. This can be said for the bakery industry as consumers seek out natural ingredients to boost their immune systems. 
Will Cowling, Marketing Manager at FMCG Gurus says: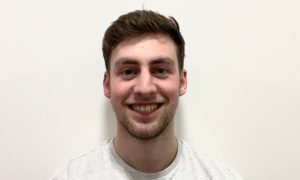 "FMCG Gurus consumer insights show that a number of consumers are now more concerned about their health and wellbeing as a result of COVID-19. This is highlighted as 64% of global consumers who say that they have become more conscious about their overall health and wellness as a result of COVID-19. This concern has led to a number of changes within consumer dietary habits, one being, seeking natural products with functional ingredients. Natural formulation is considered just as important as taste and price when addressing the bakery industry. This desire comes from consumers associating natural products with being better-for-me (55%) and healthier (52%). 
"The word natural can mean a variety of different things to different people. FMCG Gurus research shows that 61% of global consumers believe natural to mean free from synthetic ingredients, with 55% agreeing it means free from additives. Therefore, it is important that brands offer maximum transparency and authenticity around natural claims, so that they are not left open to interpretation. 
"Bakery products are highly popular across the globe and is one area in which consumers are actively seeking functional and natural ingredient claims. Over half of global consumers surveyed state that when purchasing bakery products, it is important that they carry natural claims. When purchasing bakery products, it is important to offer natural and functional ingredients as a number of consumers are actively seeking these. FMCG Gurus Bakery Surveys show that when purchasing bakery products 34% of global consumers seek out natural claims and seek non genetically modified ingredients. In a time of uncertainty and consumers looking to adopt a holistic health approach to life, this number is likely to grow as synthetic ingredients are seen as being detrimental to health. 
"Sugar is still seen as the number one dietary evil, with 56% of global consumers stating they are planning to eat and drink healthier by reducing their sugar intake. This is also highlighted as 34% of global consumers actively look for the sugar content within bakery products. 35% of global consumers also suggest that they actively check for low/free sugar claims. Avoiding sugar is one of the main agendas for consumers as they look back to basic products which offer 100% natural ingredients that can offer a nutritional benefit to their overall wellbeing." 
Sugar reduction and digestive health are two key trends driving product development, but did you know they are inherently linked? The combination of both trends is bringing an interesting evolution in healthier product development. Taura Natural Ingredients looked into this in more detail. They say every time they talk to customers about the link between more fibre and less sugar, their interest is ignited. Can you explain the relationship between sugar reduction and fibre? It is a question they have seen popping up several times, so they dug into the topic and brought some insights together.
Limiting sugar is the number one dietary concern for consumers, according to the International Food Information Council's 2019 Food & Health Survey. The survey also found that respondents considered sugar the most likely ingredient to contribute to weight gain. As a result, many manufacturers are looking for alternatives that will not increase the sugar content, whilst avoiding artificial sweeteners. This opens doors for innovative alternatives for sugar reduction.
New sugar alternatives
Next to natural sweeteners like Stevia and allulose, unexpected fibre ingredients are getting more attention. Mintel sees acacia gum and stevia working together as new fibre ingredients and cocoa pulp is also being introduced as a sustainable new ingredient to add sweetness and replace refined sugar in chocolate and confectionery. Besides adding sweetness, the cacao pulp also brings value by recycling a side product that would otherwise go to waste.
Mondelez recently announced its patent on soluble corn fibre for reduced sugar chocolate. Soluble corn fibre can reduce sugar content in chocolate, while retaining similar levels of sweetness and leaving no aftertaste. Soluble corn fibre is an attractive solution to reduce sugar, as a recent study from Fooddive demonstrated that people would prefer to limit their sugar intake instead of replacing it with artificial sweeteners.
By focussing on what is added instead of sugar, brands can give their product a transparent and positive image. Adding fruit ingredients for sweetness is gaining popularity too, as sugars from fruit are perceived to be naturally healthier and are therefore better accepted by consumers.
What's the link between sugar and fibre?
Fibre and sugar are both carbohydrates. It is possible to use fibre to replace some of the sugars in food products. The amount of fibre added to a product has an immediate effect on the amount of sugar. More fibre = less sugar. This has a positive effect on the nutriscore.
In chocolate – Mondelez new patented sugar reduction ingredient for chocolate, soluble corn fibre allows to reduce sugar in chocolate by 30%, while the fibre count is increasing from 1,7g/100g to 10,2 g per 100g. They replaced 19,27% of the sugar by soluble corn fibre. (Source: Patentscope).
Strauss has been working on a similar effort, reducing the sugar levels in its milk chocolate by 30% by replacing sugar by 17% dietary fibres and 5% tigernut flour.
In cookies – The Taura R&D team has conducted a test with several recipes for sugar reduced cookies and they have found that 30% of the sugar can be replaced by dietary fibre. (Source: Taura Sweet Spots Webinar)
In fruit snacks – Let's take a fruit snack as an example. Taura's R&D team recently developed JusFruit Fibre+, a high-fibre fruit ingredient that allows to reduce sugar content up to 30%. Here is how it works: They partly replaced the fruit juice in their pieces with soluble corn fibre, offering a double benefit, explains Els Vandenberghe, R&D Manager EMEA at Taura.

"The use of fibres instead of juice decreases the amount of mono- and disaccharides naturally present in our standard fruit ingredients. This way the sugar content of our pieces can be decreased by up to 30%, whilst maintaining a nice taste and texture. Besides the benefits of a lower sugar content, the pieces produced this way also contain very high amounts of diet fibre."
Double digit growth for fibre-rich snacks
Choosing fibre as a sugar replacement is a double win: first, adding more fibre means it is possible to reduce sugar and second, the sales perspectives look promising. If we look at Mintel figures between 2016 and 2018, we see a growth of 12,8% per year for snacks with a high / added fibre claim in Europe. The rise in high-fibre product launches makes perfect sense, since digestive health remains a key trend, the number one trend for 2020 according to New Nutrition Business. Even people who eat five to eight portions of fresh fruit and vegetables per day are not achieving the daily recommended fibre intake level of 25-30g per day. This reality creates opportunities for fibre rich snacks: these are likely to become a regular addition to people's daily diet.
The combination of the sugar reduction and digestive health trend is bringing an interesting evolution in healthier product development. Replacing (part of) the sugar in recipes by fibre can allow brands to help consumers with a healthier diet. Recent innovations by Mondelez, Strauss and Taura demonstrate the possibility to reduce sugar by 30% in chocolate and in cookies. Natural alternatives for sugar, such as soluble corn fibre and fruit ingredients are an attractive solution to reduce sugar and to retain a sweet taste.
The war on sugar is full blast on and daily new insight is reaching us. Matching consumers expectations and needs with the technically possible will be an ongoing search for years to come. But if we see where we come from and what has been achieved in the past years by the combined efforts from industry and governments, the path is set and the route to go is clear. Sugar reduction is an expectation, not an exception.