The Nut and Dried Fruits Association (NDFTA), Corbion, Olam Food Ingredients and Paradise Fruits discuss how consumer demand for healthier snacking inclusions has benefitted the fruit and nut industry.
The peak of COVID-19 period saw more consumption at home with significant growth in scratch cooking and home baking, both of which enable consumers to take more control over what they consume and make healthier or free from choices. The established trend of more meat free and plant based meals has also continued and actually accelerated during lockdown. 
COVID-19 led to massive panic buying and stocking of key ingredients prior to lock down but Ellie Osman, Chair of the Nut and Dried Fruit Trade Association, says dried fruits and nuts have continued to see sustained high growth due to the resurgence of baking at home.   
"We have also seen increased snacking at home with the number of total snack occasions increasing by 30% compared to pre-covid levels. In the early days of lockdown these snacks were chosen more as a treat, but the demand for healthy and convenient snacks has now returned.," she explains.
"Everyone is predicting a recession in 2021 and we know the importance to consumers of health and healthy eating fell during the last recession. This time around we expect health to remain more robust, especially given the established link between obesity and the severity of covid symptoms. 
"There is also expected to be increased government legislation to regulate high fat, sugar or salt products which represents a risk but also an opportunity for the right products," says Osman.
Working from home is likely to remain above pre-covid levels for the foreseeable future but as people return to the workplace there will be growth in lunchboxes, both as a means of managing budgets and delivering healthier lunch options.
Osman continues: "Perceived higher cost remains the main barrier to healthier eating and the negative impact of a severe recession is likely to amplify this among certain segments of the population, who will be disproportionately hit. The nut and dried fruit industry see it as our responsibility to offer healthy, sustainable food options that are accessible to all, and thereby help everyone enjoy eating a little healthier, every day."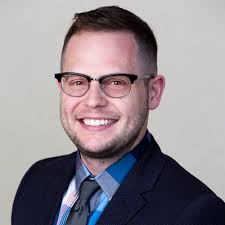 CJ McClellan, Senior Manager, Global Marketing at Corbion says:
"There are many reasons why consumers are now focusing on their health, and how the food they eat contributes to it, than they may have done before the COVID-19 pandemic. Consumers either in lockdown or in quarantine have been seeking out more nutritious products that contain ingredients and benefits such as vitamin fortification to help boost their immunological health, energy levels and mental wellness. We are also seeing consumers seeking out food items that have more fruit and vegetable ingredients incorporated, or which are plant-based, to help provide them with any additional nutritional value that may not be found in standard staple items.
In a recent food and health survey conducted by the International Food Information Council, aside from standard concerns stemming from COVID-19 such as virus immunity, 18% said their main concern was not getting enough fresh foods – while 9% are concerned about running out of healthy foods altogether. To address these concerns, bolstering staple food items such as breads with additional nutritional benefits like fibre fortification, via whole or sprouted grains, seeds and plant-based ingredients, can help fulfil consumer needs.
Fruit inclusions in baked goods are a great way of delivering foods with natural health benefits, while also fitting in with the plant-based trend that consumers are coveting. By fortifying such fruit-based additives and ingredients, manufacturers can also ensure that consumers receive higher levels of essential micronutrients – for example, zinc and calcium, which can help improve heart and bone health, immunity, and much more. 
Meanwhile, consumer interest in fermentation has been on the rise in recent years and, as a result, new product development in this area is surging as consumers seek the digestive and immunological health benefits associated with it. In fact, new products launched in North America that tout fermentation benefits have grown by 22.2% since 2015. We expect fermented and fortified food products to only become more desirable to consumers, leading to increased demand across the baked goods market.
Undoubtedly, in 2021 we expect to see a continued focus around holistic health and wellness: with consumers proactively seeking functional food products with naturally beneficial ingredients that boost everything from heart health and immunity to mental health. We have seen a significant interest, for example, in our PURAMEX and GLUCONAL zinc lactate and gluconate minerals, which have been created to offer an effective and label-friendly way for NPD teams to enhance the immunity and vitality benefits of their products. Plus, with more consumers expected to return to physical stores as 2021 progresses, we expect consumers to purchase more products that are well-packaged and safe to consume, with no risk of other shoppers handling them."
J.I.X Antony, Vice President – Ingredient Excellence at Olam Food Ingredients says: "Fruit and nuts are a popular category of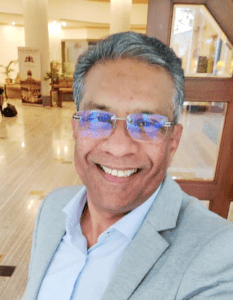 food inclusions, with this market segment forecasted to grow at a CAGR of 7.6% between 2019-2026 – driven by growing demand for plant-based products and the ongoing health crisis highlighting the importance of health and wellbeing. 
"To this end, our innovation pipeline is aligned with market and consumer trends for healthier bakery and confectionery products using nuts as a base ingredient, drawing on our portfolio of almonds, cashews, hazelnuts, pistachios, walnuts and peanuts.
"Take almonds as an example. As one of the world's largest growers with processing operations in Australia, Vietnam and the US, our integrated supply chain enables us to deliver fresh almonds year-round to customers across the globe. Almonds' versatility across whole nuts, pastes, flour and butter makes them the nut of choice for inclusion in healthier bakery and confectionery products. According to Reports and Data research, sweets are the top category for almond introductions (27%) in Europe, followed by bakery at 17%.
"Two of our key areas of focus are healthy, guilt-free indulgence and nutrition, health and wellness. In the healthy, guilt-free indulgence area, we are developing nut-based products with the aim to replace perceived 'unhealthy' ingredients in bakery and confectionery products. 
"For example, where hydrogenated vegetable oil (HVO) and sugar are commonly used to create cream fillings in products such as cookies and wafer rolls, we have developed nut-based pastes which can be used as a healthier, tastier alternative to HVO. Our innovative formulation enables the nut paste to solidify after insertion, overcoming stability issues associated with unsaturated fats in nuts that – in other cases – would cause the paste to ooze out of products. In the chocolates category, we have created plant-based replacements for dairy ingredients using nut pastes and flours.
"As for nutrition, health and wellness, nuts are a good source of unsaturated fats, protein and micronutrients. The fat profile in nuts – particularly almond and cashew – is comparable to or better than the fat profile of olive oil, which is well-known for its health benefits. We have developed several health and wellness focused products with dried fruit and nuts, including nutrition bars, protein cookies with defatted flours, nut-based spreads and even lollipops with nut pastes," Antony explains.
Interestingly, the free-from market has seen recent developments, with Paradise Fruits explaining that those who have allergies to nuts still enjoy the taste, and the company has created an opportunity through its nut-free inclusions.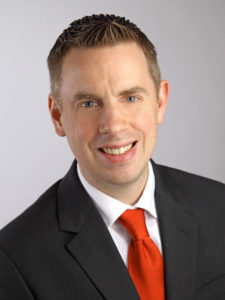 Mike Schmidt, Sales Director at Paradise Fruits Solutions says:
"Research has shown that as many as 11.7% of the European population could be affected by a nut allergy. Despite this however, many consumers still enjoy the taste of nuts but want to do so without the associated risks of eating them when intolerant. This has led to a rising demand in the market from confectionery and baked goods producers for nut flavours but without the use of real nut ingredients. 
As a result, we developed a new nut-free range of granulates in eight flavours including Almond; Peanut; Peanut Caramel; Peanut Chocolate; Hazelnut; Pecan; Walnut and Pistachio to meet this requirement and help our customers cater for nut intolerant consumers. The range is expected to appeal to manufacturers of baked goods, desserts and confectionery plus many more applications as they are bake stable, free flowing, easy to dose and have a minimum twelve month shelf life.  
We use the same, unique production process for this range as we do our other fruit granulates, paste, shapes and drops, where the concentration process allows us to remove water quickly resulting in a consistent product with low water activity and great taste.
It will open doors for manufacturers looking to produce allergen free products that deliver an authentic nutty taste in a variety of applications. 
Using the granulates as a complete replacement to nut-based ingredients also means manufacturers can operate a completely nut-free and allergen safe production line or facility too. This can open the market up even further as developing products that taste like nuts, but can claim that it is both nut-free and is manufactured in a completely nut free environment, will have mass appeal with retailers that are dedicated to catering to this special dietary requirement. 
The inclusions are also more cost effective for manufacturers too, as less quantity is required in comparison to nuts to achieve the same flavour gained when using whole or chopped nut inclusions."


As consumers continue to focus on their health and immune systems, clean label and product transparency is becoming more important than ever. In fact, according to the Innova Market Insights Top Trends for 2021 Survey, three in five global consumers say they are interested in learning more about where their food comes from, how it is made and what it contains. So, manufacturers developing products that are flavoured and coloured through the use of natural, nutritious and delicious ingredients like 100% fruit inclusions will appeal to both retailers and shoppers alike. 
In addition, ongoing worries stemmed from COVID-19 will continue to have an effect on shopper habits for the foreseeable future. With Innova Trends also identifying that over half of global consumers have spent time educating themselves on ingredients that can boost their immune systems. We therefore expect to see a rise in the development of baked goods, snacks and confectionery containing ingredients such as orange, elderberry, ginger and turmeric. 
To stay up to date on the latest, trends, innovations, people news and company updates within the global bakery market please register to receive our newsletter here  

Media contact
Kiran Grewal
Editor, International Bakery
Tel: +44 (0) 1622 823 922
Email: editor@in-bakery.com