An innovative luxury doughnut company believes it is the first bakery in the UK to accept payment by cryptocurrency – following in the high-profile footsteps of Tesla, Apple and Rolex. Project D, which makes handcrafted, highly decorated and Instagram-friendly doughnuts, has added its name to a growing list of companies investing in the world's fastest growing currency.
Bitcoins and other virtual currencies are now being accepted by the Spondon-based bakery to help make online payments even easier for its customers.
Co-owner Max Poynton said: "We pride ourselves on being forward-thinking and we think we could be the first company in Derbyshire to accept virtual payments, but we certainly won't be the last.
"The fact that some of the biggest companies in the world now accept the many forms of cryptocurrency indicates that it will play a significant role in the future of purchasing, possibly because it's cheaper, faster and more secure.
"Ever since we moved our operation online we have been busier than ever, which just proves that customers want that simplicity, so the next logical step was to accept an online currency."
Digital currencies such as Bitcoin, Ether and Dogecoin are increasingly garnering mainstream attention, although their value can fluctuate wildly. In recent weeks Bitcoin has risen to a new record high of more than £36,000, after Elon Musk's Tesla bought £1.1bn of them and said it would accept them as payment for its cars.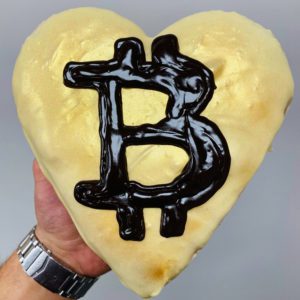 Last year, Project D picked up an innovation award from Marketing Derby after impressing the city's business community with their entrepreneurial spirit during lockdown. More recently the company, which is run by Max and his two friends Mathew Bond and Jacob Watts, became a winner of the Lloyds Bank Small Business of 2020 awards after growing its annual turnover by 300% last year.
Poynton added: "We were quick to realise that adapting our website, which was only a landing page originally, could help Project D survive lockdown and we were able to get this up and running within a week.

"It's clear that today's customers are tech-savvy and prefer to do their shopping and browsing online. The natural progression from this is to start offering cryptocurrency and we're really looking forward to seeing just how many people are willing to purchase in this way.
"We want Project D to be as successful and well respected as Tesla and Rolex, so we are very happy to be following in their footsteps."
To stay up to date on the latest, trends, innovations, people news and company updates within the global bakery market please register to receive our newsletter here  

Media contact
Kiran Grewal
Editor, International Bakery
Tel: +44 (0) 1622 823 922
Email: editor@in-bakery.com