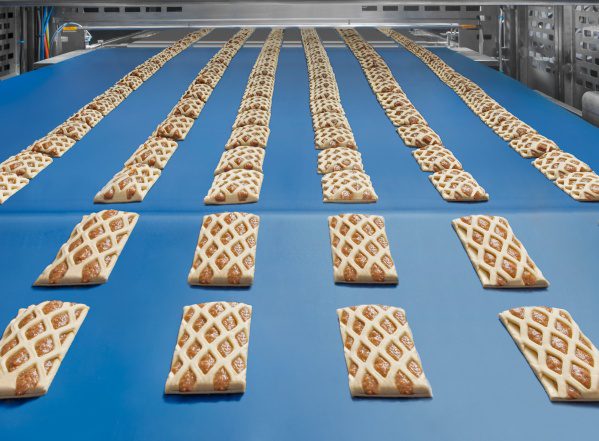 RONDO
True to the "Dough-how & more" motto, RONDO develops and produces systems technology and innovative processes for the production of premium baked goods in the pastry, croissants, pizza, bread and rolls sectors.
A small company founded in tranquil Burgdorf/Switzerland back in 1948 by G.A. Seewer has grown into the international RONDO Group, a leading manufacturer of machines and systems for dough processing. During those more than 70 years, customers worldwide have benefitted from RONDO's unique know-how and innovation. The RONDO stand for an impressive success story from the first dough sheeter to our industrial production line. The range covers many solutions and innovations for all sectors of production, from artisanal through automated to industrial scale.
An end-to-end approach to product, recipe, processes and systems technology is vital for the industrial production of the bakery goods that are trending today, such as gluten-free products, frozen-to-oven croissants, long shelf-life and clean-label wares. With Dough-how & more RONDO offers wide-ranging expertise and years of experience for developing new products and production processes in close collaboration with the producers. The Dough-how Centers in Burgdorf (CH), Schio (IT) and New Jersey (USA) are available for this very purpose. All customers are invited to find out everything about the various Dough-how Services. ©2019 Hand Media International Ltd. All rights reserved.