Pierre Tossut, CEO, Puratos Group talks supporting start-ups, the trends to know and training the next generation of bakers, patissiers and chocolatiers with their Bakery Schools 
Please introduce yourself and what you do? 
My name is Pierre Tossut, and I'm the CEO of Puratos Group. Together with our 10,000 dedicated employees, our shared mission is to empower our customers and help them become even more successful in their businesses. 
Could you tell us about the background of Puratos and how it is adapting to modern times while recognising its roots?   
Puratos has a rich heritage dating back over a century, rooted in a passion for delivering quality ingredients and innovative solutions to the bakery, patisserie and chocolate sectors. While we cherish our traditional values and expertise, we are committed to staying at the forefront of the industry by embracing modern technologies and sustainable practices. Maintaining this delicate balance, we allocate a significant 2% of our revenue to Research and Development (R&D) efforts, allowing us to stay at the forefront of industry advancements. Our always-on proprietary research program, Taste Tomorrow, enables us to track emerging trends and consumer preferences, providing valuable insights into the evolving market landscape. With a global network of 115 Innovation Centers, we foster close collaboration with our customers, serving their needs in 135 countries.  
This unique blend of tradition and innovation is what defines Puratos and enables us to offer our customers the best of both worlds – time-tested quality and forward-thinking solutions. It's a balance we take immense pride in, and it's at the core of our commitment to providing success for our customers in today's ever-changing and dynamic landscape. 
What are your big focuses for Puratos as the CEO? What are you hoping to achieve?   
The consumer and our customers are at the center of everything we do. We are dedicated to fostering a sustainable, respectful, and balanced operating model that propels our company to new heights. We encourage our teams to push boundaries, challenge conventional thinking, and embrace new ideas to continue exceeding the expectations of our customers and contributing to the industry's progress. This approach aligns with Puratos's core commitments: better health, better lives, and a better planet.  
Our people-first approach underpins our 'better life' pillar. We support communities, ensure farmers' stability, and open new Bakery Schools where we train underprivileged kids to become bakers, patissiers, and chocolatiers. Sustainability goals are set to create a better planet: we aim to be carbon-neutral by 2025 for our operations, achieve a water balance, and become a zero-waste-to-landfill company by 2030. Finally, we prioritise better health with wholesome, power-packed ingredients like fruits, fibres, and whole grains while reducing salts, sugars, and fats, thereby enhancing the health, taste, and quality of our products as well as those of our customers. 
What demands are you seeing from your customers in the bakery industry?   
In the bakery industry, we are continuously observing evolving demands from our customers, driven by changing consumer tastes, preferences, and buying behaviours. Our Taste Tomorrow program serves as our invaluable tool for staying attuned to these shifts and assisting our customers in catering to these evolving needs. 
Gut health has emerged as a paramount and thriving trend, with people increasingly prioritising proper digestion and the well-being of their gut. This trend presents an exciting opportunity for the bakery industry, as a remarkable 85% of consumers now recognise the positive impact of fibres on digestion.…
Read the full feature in our free to download magazine.
Never miss a story… Follow us on: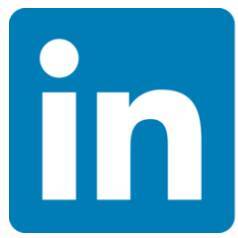 International Bakery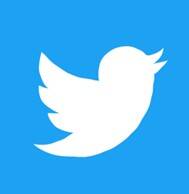 @int_bakery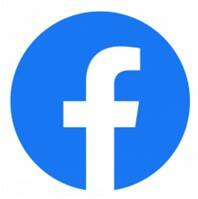 @Bakeryint
Media contact
Caitlin Gittins
Editor, International Bakery
Tel: +44 (0) 1622 823 920
Email: editor@in-bakery.com