Tracking trends in cake production will help bakers to capitalise on seasonal demand, along with automated depositing, decorating and slicing solutions, writes Managing Editor Rebecca Spayne 
Automation proves vital where meeting consumer demands for cakes is concerned. Perhaps no other product category in bakery is as vibrant, exciting and keenly feels consumers' longing for summer fruit cakes, or that mainstay of Christmas cake. Victoria sponges, Yule logs and red velvet cakes all represent long-enduring cake formats that remain hugely popular with consumers today. For industrial bakeries seeking product quality and consistency – particularly poignant in the later decorating and topping stages – automated systems and solutions help with ramping up production capacities around these busy periods, while being mindful of concerns around product waste and precision. 
Tracking trends 
Bakery businesses prepare to capitalise on seasonal demand by polishing off their product lines and buying ingredients in bulk and preparing particular cakes early on, which requires a somewhat accurate estimation of how much product they plan to sell. Ordering too many ingredients can result in product wastage and therefore profit loss, making the need to estimate how they will perform during these seasons even more important. Closely monitoring and identifying trends in cakes that will have sway over consumers contributes towards better understanding seasonal sales and therefore bakers' ingredient and production requirements.   
"Visual appeal is a big driver of choice in cakes. Whether you're talking about traditional cakes or exciting innovation, or cakes for everyday eating or seasonal occasions like Christmas and Easter, making them look eye-catching will wow customers and keep them coming back," explained Karen Dear, Chief Executive of Craft Bakers Association (CBA). "Extravagant cakes will also help high street bakers stand out from the supermarkets and other competition, as well as drive impulse purchases." 
This point about competition is clear. For the smaller, high-street bakeries, attracting consumers can be tough. "A recent survey of CBA members found visual appeal is a key factor in consumer choices about comfort foods, such as cakes. In particular, shoppers are looking for bright colours (10%), followed by personalisation (8%), and decoration, such as sugarcraft or flowers (6%)," said Karen. 
Visual appeal, Karen explained, is being driven by the growing influence of social media, putting ever greater emphasis on cakes looking good. "4 in 10 CBA members admitted they have used social media to showcase their cake offering and driving traffic instore." Other findings from the survey showed that younger shoppers are more adventurous "in seeking out new formats and new hybrid flavours. This points to an opportunity for bakers to widen their offerings beyond the top three flavours in CBA's survey i.e. chocolate (88%), lemon (42%) and caramel (38%) to include raspberry 16%), salted caramel (13%), cinnamon and toffee (both 11%), and coffee and citrus, such as orange (both 8%). All these flavours lend themselves to colourful cake creations." 
Demand for cakes fluctuates, reflecting current trends and seasons as consumers reach for Yule logs during the lead up to Christmas, or hunger for coffee-flavoured cakes in the autumn. Recall, if you will, the staying power of pumpkin spice as a seasonal flavour intrinsically intertwined with autumn and Halloween. "With Christmas just a couple of months away, in the same CBA survey members expected sweet baked goods to be popular once again in December 2023," detailed Karen…
Read the full feature in our free to download magazine.
Never miss a story… Follow us on: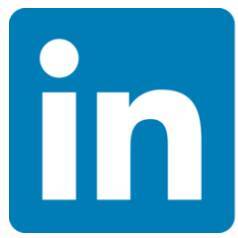 International Bakery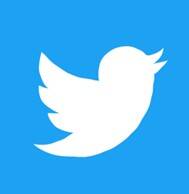 @int_bakery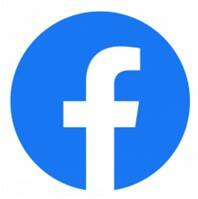 @Bakeryint
Media contact
Caitlin Gittins
Editor, International Bakery
Tel: +44 (0) 1622 823 920
Email: editor@in-bakery.com