Samuel Mensah, CEO of north London-based family business Uncle John's Bakery, has passed away, reports British Baker.
"The Mensah family are saddened to announce the recent passing of our dear son, brother, father and CEO, Samuel Mensah, a.k.a Xploder, which occurred on 27 January 2021," a statement published on the bakery's Twitter account said.
Uncle John's described him as an exceptional entrepreneur, a devoted dad, reliable brother and loving son.
Mensah joined Uncle John's Bakery in 2014, becoming the second generation to lead the family business. In his role as director and CEO, he was responsible for leading the team, facilitating new ventures and partnerships, as well as adapting and looking at areas of innovation.
He was a finalist in the Black British Business Awards Entrepreneur Rising Star category in 2019 and recently featured in a Google ad campaign in the Evening Standard. A former rapper, he was also known by the stage name Xploder.
"Through his drive and desire to create change, Samuel helped grow, transition and lead Uncle John's Bakery into a modern bakery and robust business," the statement continued.
"Samuel will be remembered for his vision and dedication to Uncle John's Bakery. He was a loyal and inspirational friend to countless people across the nation."
The Ghanaian bakery was founded by husband and wife team John and Emelia Mensah in 1995. After arriving in the UK in 1982, the couple were inspired to create Ghanaian treats that reminded them of home.
Since then, Uncle John's Bakery has grown into a staple household name with a global customer reach, supplying national retailers such as Tesco and Morrisons.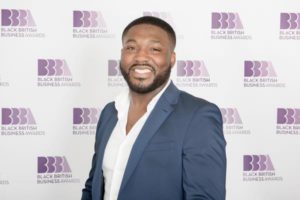 To stay up to date on the latest, trends, innovations, people news and company updates within the global bakery market please register to receive our newsletter here  

Media contact
Kiran Grewal
Editor, International Bakery
Tel: +44 (0) 1622 823 922
Email: editor@in-bakery.com