As a global supplier of industrial dough processing equipment for the bakery industry, Rademaker will be presenting latest innovations in its bread line and launch a new depositing solution at iba 2023.
At the highly anticipated event which is taking place 22-26 October 2023 in Munich, the company will showcase its Radini bread line, along with its Raidlinq rack load and unloader. Visitors can expect to be inspired by emerging bakery products and product shaping demonstrates.
The company will be showcasing its cutting-edge Rademaker bread line, putting on display the latest execution of the make-up section, where the dough sheet is shaped into a wide range of high quality bread products.
A highlight will be the bread rounder, transforming the baker's manual rounding technique into a flexible, industrial production solution. Using the company's bread rounder will enable bakers to achieve consistent, well rounded bread products with ease, Rademaker have said. This unit also handles long pre-proofed dough, resulting in high-quality, rounded artisan bread. It can also accommodate firm dough to create soft buns.
Another highlight of the bread line is the weighing conveyor, as the system combines a weighing system with innovative software algorithms to enable bakeries to accurately control the weight of their end products, ensuring uniformity.
Following on from a successful launch in the laminating and pastry/croissant area, Radini is launching its bread line. The modular dough processing line has a capacity ranging from 400 up to 1200kg of dough per hour, and is capable of handling both firm and soft pre-fermented dough. The line is designed for semi-industrial production.
Flexibility is an important focus of the lines on show, as the Radini bread line's flexibility is provided by the modular configuration. The compact bread line can be used to automatically produce a uniform dough sheet for hand-shaped products, resulting in a range of bread types.
An optional extension ensures the production of cut products with precise weight control and products in different sizes, for example a ciabatta. The full option offers various product shapes such as rolled products for making baguettes. Automated tray loading comes as another option for bakers who want a more fully automated solution.
The new depositing solution offers bakeries a high-performance, efficient and space-saving filling solution. The depositing unit allows bakeries to produce a wide range of filled products as it can handle smooth fillings.
Rademaker will also present its complete depositor portfolio digitally, demonstrating how its technology can be used to facilitate creativity in meeting a range of demands.
Radilinq, specialised in dough handling systems, is pleased to present its newly designed rack loader & unloader at IBA. The Radilinq rack loader & unloader presents an exciting opportunity for bakeries to further improve their operational efficiency, automate strenuous work, reduce labour costs and absenteeism with a consistent, reliable output.
Radilinq is also inviting bakeries to experience the versatility of the system first hand through continuous demonstration runs. This modular unit can be configured for rack loading, rack unloading or a combination of both. Integrated with any dough make-up line, this innovative system automates bakery workflows and improves operator efficiency & well-being.
During iba, bakeries will be able to learn more about Radilinq's handling technology, as the company also offers solutions for other key bakery processes, such as depanning, proofing and oven loading/unloading.
Finally, Rademaker will be allowing visitors to watch the Dutch Boulangerie team as they shape and decorate products. The product demonstrations show the possiblities the Radini lines offer, whether this is a dough sheet or partially automated shaped product with a baker's finishing touch.
Read more latest industry news and developments in our free to download magazine.
Never miss a story… Follow us on: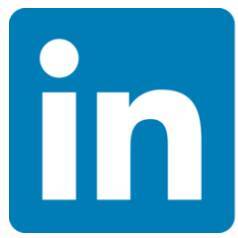 International Bakery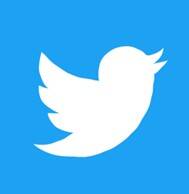 @int_bakery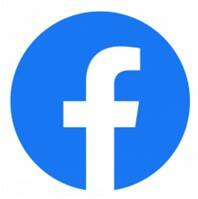 @Bakeryint
Media contact
Caitlin Gittins
Editor, International Bakery
Tel: +44 (0) 1622 823 920
Email: editor@in-bakery.com