Tim Van de gehuchte, International Sales & Marketing Manager at Meurens Natural, speaks with Kiran Grewal about clean label sweetness, replacing refined sugars with more healthy unrefined natural alternatives.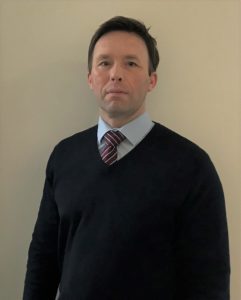 People have always been interested in what goes into their food. That concern is higher today than ever before, with 85% of respondents saying that this is of major importance to them, according to Innova Market Insights. In the past, interest was focused largely on the absence of additives or chemical ingredients, but today's consumers are just as likely to look for the natural components that are there as the artificial ones that aren't. For example, growing numbers are influenced by the use of real, organic or plant-based ingredients. Simpler recipes with fewer ingredients are highly desirable and some suppliers have even taken this as far as shifting the ingredients list onto the front of packs to emphasise their simplicity. 
 Due to an increased on-the-go lifestyle, for a long while consumers have been consuming over-processed foods, which can deplete the nutritional benefits and essential materials such as minerals and vitamins, are lost. Highly processed foods lead to overeating, poor health, and in some cases, might even lower life expectancy by a couple of years. The COVID pandemic has pushed for closer inspection of health, wellbeing and nutrition, and the demand for natural, transparent and clean label solutions have skyrocketed in response. Tim Van de gehuchte, International Sales & Marketing Manager at Meurens Natural, tells International Bakery's Editor, Kiran Grewal, all about their solutions to providing the industry with non-refined products. 
Food as medicine
Van de gehuchte says: "I think clean label, over the last decade, has been one of the biggest trends within the food and beverage industry, and it's always transforming. A couple of years ago, the idea of clean label was for customers to understand what was on the label and removing chemical additives – now it's also about the environment, carbon footprint and transparency of where the ingredients are sourced.  
"Because of COVID, people realise that they must start living a healthier life, and a healthier life starts by controlling what you eat. With more people interested in food and nutrition, and living in the 'Information Age', we are able to access more information and become more educated on the ingredients we see. Thanks to the internet, this information is instant too." 
Because of this demand, more specialised nutritional research has been undertaken, which is giving us a better view on what we eat, how much we must eat and what the health consequences are of certain types of food we consume. 
"The range of natural rice, oat, spelt and dates extracts, available in liquid and dehydrated form, offers a wide variety of dextrose equivalent and sugar structures"
"Healthcare costs are increasing substantially, so because of that, people are looking at what can be done to prevent disease, rather than to cure it with pharmaceutical medicines. It's better that you have an immune system that is working well, than an immune system that is already compromised to begin with, because of poor nutritional health," explains Van de gehuchte. 
Refined sugar alternatives 
In 2016, the food and hospitality industry in the UK were challenged by government to reduce sugar by 20% in foods that contribute most to children's sugar consumption, as part of efforts to tackle obesity. The bakery and confectionery industry are being scrutinised heavily to reduce the sugar in their products, and Van de gehuchte believes the non-refined, organic and natural cereal extracts and syrups or extracts produced by Meurens Natural, can be the answer to this battle of indulgence versus health.  
He says: "Refined sugars increase the risk of obesity, type 2 diabetes, cardiovascular disease, and they are in almost all foods. In many cases, we find sugars are added for taste, or for bulk, and this is where alternatives are needed. 
"We try to contribute to the production of healthier and better-for-you foods, by supplying the industry with non-refined products. We produce non refined, organic, and natural cereal, which is also a completely environmentally friendly and 100% natural production process. This means we don't use any chemical additives, as they do in the sugar or glucose manufacturing industry," he explains.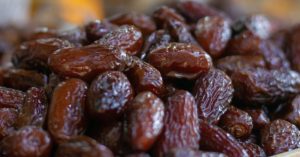 By using a natural process, Meurens Natural preserve a maximum of features and properties of our raw materials, allowing their customers to make delicious and authentic products. By just adding water to the bases, you can make a pure oat drink, free from any additives. Customers can then apply their own formulation, adding the ingredients of their choice, to give it the desired taste and texture. These bases are also particularly suitable for making plant-based yoghurts, ice creams or desserts. Their bases also save storage space with their concentrated format and provide great flexibility of use over time as their shelf life extends from three to twelve months depending on the products. 
Van de gehuchte adds: "The enzymatic hydrolysis is used to create a separation, and we use a mechanical filtration which allows us to keep the full spectrum of nutritional value of the cereal that we have processed. This way, you have the original taste, the colour, and the original mineral content is all preserved. The ingredients have multiple functionalities, which means it limits the amount of ingredients needed – making the product as clean label as possible. 
"Yes, maybe it will be cost a little bit more than traditional glucose, or sugar, but there are so many more things that you can do with it, that at the end you will have a cost benefit by using that product. Most of our products are 100% natural and organic, so that means that the cereals cannot be grown with pesticides, which of course, is more labour intensive than other options." 
The range of natural rice, oat, spelt and dates extracts, available in liquid and dehydrated form, offers a wide variety of dextrose equivalent and sugar structures providing sweetness, cereal taste, viscosity, structure, crispness to all preparations.  
"With each of those products, we hydrolyse, enzymatically, so they have a certain amount of starch, and then we hydrolyse it until we get a specific dextrose equivalent, which is an indicator of how sweet a product is. 
"The difference between rice, oats, spelt etc is also the composition of glucose, maltose and fructose. For example, some products are very high in fructose, which after hydrolysis, will give a sweeter taste, others have more glucose or maltose, so they have a different variety of sweetening power, giving a particular date or oat taste," he explains. 
Applying natural sugar extracts to baked goods 
When applying these unrefined sugar alternatives into baked good products, Van de gehuchte says it all depends on which product you use for the amount of sweetness needed and understanding that these work to balance both indulgence and health, not simply replicating the original taste that refined sugar brings.  
"Plant based is definitely one of our biggest markets. We recently did a webinar, on everything that has to do with oats, so we provide millions of examples that we did in our application laboratory on producing, for example, oat cookies with vegan chocolate and you can do the same with rice, so I think the future in bakery is big. 
"We also see more opportunity arising for bakers, to specialise and to add a different type of product, with functional claims such as reduced sugar cookies, but containing better gluten         beta-glucan fibre coming from oats. This market is revolving more around healthy and functional foods, so we believe this is key.
"Just replacing refined sugars with wholesome cereal syrup, will make a difference to the future of bakery, but we also see those applications of wheat, or rice, or oats extracts or powders into croissants has very nice results. For bakers to have those products will set them apart, and to experiment with something new, whilst being able to fulfil the market demand, will be integral to business growth. 
Van de gehuchte explains that although veganism is a growing trend, the flexitarian range shouldn't be dismissed as he thinks people don't want everything to be completely vegan, but they would like the option to choose and make healthier decisions occasionally. 
"It's all about having choices. So, my bread can contain milk, but instead of sugar I want to have oat extracts, or wheat syrup, just to be able to balance it out. I don't necessarily want to be vegan, but I want to have something more wholesome, and that is where the bakery and confectionery market is pioneering the development and creating a balance between health and indulgence." 
Image credit: Meurens Natural
To stay up to date on the latest, trends, innovations, people news and company updates within the global bakery market please register to receive our newsletter here. 
Media contact
Kiran Grewal
Editor, International Bakery
Tel: +44 (0) 1622 823 922
Email: editor@in-bakery.com