MECATHERM, FMCG Gurus and AMF Bakery Systems look at the way clean label and ethically conscious consumers are driving development in the bakery production sector.
Consumers are being more attentive to product formulation within the bakery market than ever before. This is because consumers want reassurance that ingredients used are natural and nutritional, and that products are free-from ingredients deemed detrimental to them and the wider environment. This is something that has become more of a priority for consumers in the last twelve months as they have reevaluated their diets and lifestyles. At the same time, consumers will continue to turn to bakery products to seek out moments of escapism from the pressures of daily life. This will drive demand for bakery products that are deemed green and clean label, as well as simplified nutritional labeling that offers maximum transparency.
Over the last couple of years, consumers have become more attentive to the ingredients in the food products that they purchase. This is because consumers are placing more emphasis than ever before on seeking out natural ingredients that are deemed to offer nutritional value. At the same time, consumers want to avoid ingredients that they see to be unhealthy. For instance, FMCG Gurus research conducted in 2020 found that 69% of consumers say that it is important that products are 100% natural, whilst 62% say that they try to avoid ingredients that sound chemical. In addition, 61% of consumers also say the fewer ingredients in a product the better. Natural formulation is associated with a variety of benefits. For instance, of those consumers who say it is important that products are 100% natural, 55% say that such products are better-for-you, whilst 45% say they are better for the environment. Natural claims are also important in the bakery sector. Indeed, 62% of consumers say that such claims are important when buying bread, 61% when buying biscuits, and 53% when buying bakery products such as cakes and pastries. This shows that even in product categories inherently associated with indulgence, natural claims are important.

Mr. Hans Besems, Executive Product Manager AMF Tromp says: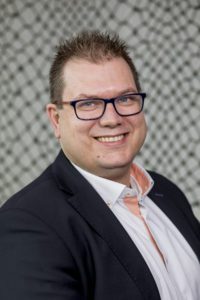 "Dough is a term with many different variations and, coming from culture, country, region, taste, flavour, trends, raw ingredients and how to make dough and handle it. AMF Bakery Systems focuses on the creation of the dough, from mixing to baking, for many bakeries and food producers around the world. Mixing in high volumes, continuous mixing, horizontal mixing, and dough handling and make-up lines, is what is the core competence of AMF. 
From the traditional sponge dough for production of soft bread, buns and rolls, to creating laminated dough for croissants and pastry, sheeted or pressed pizza dough, and many artisan breads like baguettes, rye bread and ciabatta. Each dough requires special settings, handling, dividing, sheeting and make-up, that can be achieved by flexible solutions AMF offers to bakeries. 
Dough handling on industrial scale, in production environments, becomes more and more craft like the artisan baker does it traditionally. Very gentle reducing, stretching, pressing, folding technologies create the perfect dough, holding on to all its properties, to create the perfect Products with high quality and maximise productivity of the bakery.
More and more healthy ingredients, vegan, more fibres, less additives, less sugars, gluten free flowers are trends we see and are ready to handle efficiently. New grain variations appear in recipes, many types of seeds in dough and for decoration are used. But also new and healthier concepts like vegetable base pizza dough and tortilla dough, with Cauliflower, Zucchini, Beetroot, Carrot, Spinach, Peppers and more to come.  
We test, develop, validate and produce many of these new bread and dough products each day, at our innovation centre. A fully equipped bakery, with a tunnel oven, to simulate how our customers work and produce. With food technologists, master bakers and bakery process experts in house, we make sure we can create and bake all the products our customers develop. We aim to be the bakery partner of choice, and Rise Together as we say at AMF." 
Consumers are seeking out natural products because they are looking to improve their diets. This is something that will intensify over the next couple of years as consumers become more conscious about their health. For instance, FMCG Gurus research conducted in 2020 that 23% of consumers say that their diets are outright unhealthy, whilst 79% say that they plan to eat more healthily over the next twelve months. At the same time, consumers will also continue to turn to products for moments of indulgence and escapism as the uncertainty brought about by the pandemic continues to linger. For instance, a total of 36% of consumers said that they increased their intake of cakes and pastries in 2020, whilst 36% also said that they have purchased more biscuits over the period. This aligns with 56% of consumers saying they have purchased more comfort food over the last twelve months. As such, consumers will want bakery products that they associate with being guilt-free and conveniently nutritious.
Mike Hughes, Head of Research and Insight at FMCG Gurus says: "The bakery industry needs to ensure that products are deemed to be green and clean. This is especially true given that many consumers feel that the issues of health and sustainability are interlinked. FMCG Gurus research shows that as a result of COVID-19, 51% say that they will be more attentive to natural claims, whilst 48% say this when it comes to locality claims and 38% over sustainability claims. These claims are often interlinked by consumers and have become more important to consumers for a variety of reasons," he says.
"For instance, as well as increased concern over health and wellness, consumers are also becoming more conscious about global supply chains and country of origin of products," Hughes continues. "They are also becoming more conscious about the state of the environment and questioning whether damage done to the environment is something which has contributed to the spread of COVID-19. This is why a significant proportion of consumers attach importance to environmental claims in the bread (52%), biscuit (53%) and cake and pastries (57%) categories.
"The bakery industry needs to respond to this by offering reassurance that ingredients used in products are real and authentic, minimally processed, and offer nutritional value. Moreover, reassurance needs to be given that ingredients are environmentally-friendly. Finally, brands also need to look to streamline ingredients and ensure products carry a variety of free-from claims so that products contain only recognised ingredients that consumers know and trust," Hughes says.
As well as green and clean formulation, consumers will also have nutritional simplified labeling. Consumers can be skeptical of the practices and policies of brands, with 2020 research showing that 57% of consumers can find information on health and nutrition complex and confusing. One reason for this is that consumers believe nutritional labeling can be made deliberately confusing in order to disguise certain ingredients used in formulation. This means as well as simplified product formulation, consumers will also want simple and transparent nutritional labelling within the bakery market.
Yves Bogaerts, MECATHERM ACADEMY Manager says: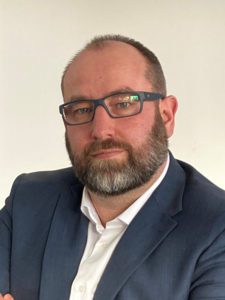 "In the global market, the current trends are for natural products and development of healthier finished goods. Consumers want natural and functional bread that is free from artificial ingredients, e-numbers, and sweeteners. This brings about a new marketing concept of clean label and its challenges. Why go to a clean label? Clean label is not only an answer to customer expectations, but also a declared political will; an industrial sustainability challenge that has new marketing opportunities. This new trend implies working on a more natural, more hydrated, and visco-elastic dough. These rhetological properties make it less machinable and lead the industrialists to rethink the process of production.

What are the solutions to meet the customers' demand and facilitate this type of production? Excluding ingredients upgrades and recipes simplification, the best alternative is deploying smart equipment: the M-NS divider brings a technological answer to manage the process of dough manipulation.

Authentic bread quality starts with dividing. Efficiently, the M-NS divider ensures high quality products without any mechanical action on the dough to reach an authentic product with taste and shelf-life matching the market demand. It performs excellent dough work with no stretch and high tolerance, while ensuring high efficiency and controlled operating costs. Connected to a moulder, the M-NS divider offers the opportunity to work doughs with higher hydration and fermentation to make the authentic moulded bread. It measures and adjusts in real time the dough density to guarantee a weight and ideal shaping consistency of the dough piece to feed the moulder.
All along the process on the production line, this divider enables the best manipulation of dough. Easy to use, the M-NS reduces cleaning time and is provided with user friendly HMI and self-monitoring equipment to simplify our customer's life.Finally the optimised benefits on the product: limited flouring, increased volume, long shelf life, taste, high hydration, freshness of the crumb address the customers' demand."
Olivier Sergent, President of TMD and MECATHERM  and Alex Kuper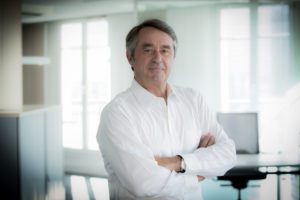 man, CEO of ABI LTD says:
"TMG owner of MECATHERM, has recently acquired a majority stake in ABI LTD.
Supported by Unigrains, this acquisition has strengthened the international footprint of both MECATHERM and ABI LTD by expanding the product offerings of innovative solutions for industrial bakers.
Founded in 1989 and located in Toronto, ABI LTD is a North American bakery solutions provider recognised for its bagel and pretzel production equipment (make-up and baking), its robotic solutions, and its automation equipment (rack loading and unloading and pan and board management systems). As a complete designer, manufacturer and integrator of industrial baking equipment,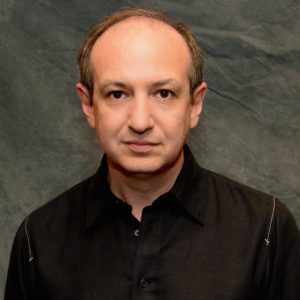 ABI LTD has achieved total sales of roughly 20 million CAD, strong growth, and deep technical expertise supported by a team of nearly 80 people.

The relevance of this acquisition has already been demonstrated by the September 2020 launch of the MECABAGEL line, a complete solution for the production of bagels from make-up to freezing. This new and unique solution combines the technologies of both companies, allowing clients to produce artisan-style bagels on high-performance industrial equipment.

Beyond furthering innovation and enriching our complementary product and service offering, this transaction will greatly benefit the teams of both companies through common values, the sharing of expert know-how, and best practices. It will enable ABI LTD to more seamlessly serve large, global customers and offer mid-sized industrial bakeries a wider variety of manufactured solutions."

Right now, in bread ingredients and production, consumers' demand is based on authentic and clean label products: seed ingredients, breads with sourdough and ethical/eco-friendly products, organic bagels with non-GMO ingredients (USA market), gluten-free loaf, non-GMO products and certified vegan (Canadian market), organic seeded bread made with fair-trade French wheat (French market).
Yves Bogaerts, MECATHERM ACADEMY Manager continues: "As a matter of fact, the food Industry can play a major role in promoting healthy diets. It also goes along with a political request. In this way, to meet consumers' expectations and be proactive, Mecatherm gets involved in proposing complete solutions for producing clean label products."
All the steps are important, especially the baking phase: baking parameters impact on clean label product quality and determine many product characteristics: it's a very complex operation in which numerous physicochemical changes take place within the starchy product under the effect of heat and humidity management. These changes generate product transformations: volume increase, weight decrease, internal structure and external aspect changes.
"To help customers bake clean label products and meet their goals, the M-TA oven is a flexible, precise, efficient equipment, able to bake a wide range of products while exactly meeting the quality criteria required. The M-TA helps mastering the parameters very precisely by selecting heat transfer modes, adjusting heating intensity and managing humidity. Easy to maintain and control, The FTP oven is adapted to bake premium artisan bread and a wide range of crusty bread.
"To go further, Mecaflex is an innovative line solution which combines agility, quality and performance to innovate and increase the customers' capacity for existing products or for developing new products. Unique line on the market for the baking and pastry industries, this scalable solution with incremental modules, offers our clients the opportunity to enrich their production line as business grows. Endowed with smart software tools (M Plan, M Suite), this line provides optimised productivity and efficiency to production management."
To stay up to date on the latest, trends, innovations, people news and company updates within the global bakery market please register to receive our newsletter here  

Media contact
Kiran Grewal
Editor, International Bakery
Tel: +44 (0) 1622 823 922
Email: editor@in-bakery.com