As consumers look to clean label and better-for-you options, we compare the rise of long fermentation processes in flour versus the rapid chemical transition of flour treatments.
In a fast-paced world, as populations grow and civilisation develops in several areas, our food has become more of an overlooked commodity rather than appreciated for the time, care, and skill necessary to provide it. Bread, in particular, was a lengthy process which was described as an 'art', but since the advancement of technology it has become a daily necessity for most households. The Federation of Bakers say the equivalent of nearly 12 million loaves are sold each day and the average bread purchases are the equivalent of 43 loaves per person per year. With consumers now looking for natural alternatives in their food, whether it be clean-label ingredients lists, cutting out chemical or mechanical processes, or even just looking to shop more locally – these influences have had an impact on the bakery market, and our Editor, Kiran Grewal, looks at the various processes used in flour and the benefits/challenges they pose both consumers and the industry itself.  
"Compared to baker's yeast, longer sourdough fermentation creates bread that is easier to digest" 
James Slater, R&D Director, Puratos UK says: "The principles of baking bread have been established for thousands of years, with the basic ingredients being flour, yeast, salt, and water. Traditionally these ingredients are mixed together to form a dough which is left to ferment for up to three hours – a method known today as the Bulk Fermentation Process (BFP). During fermentation, the dough changes in this method from a short dense mass into an elastic dough, with the time taken to reach this state largely depending on the amount of yeast and the temperature of the dough. 
"This long fermentation method has been used for hundreds of years – and is still used by many bakers today. But, in the early 1960's, the Chorleywood Bread Process (CBP) was developed to eliminate the need for the long fermentation. CBP uses mechanical energy in the form of high-speed mixing to develop the gluten structure within the dough, so that the lengthy bulk fermentation of traditional processes is not needed. To achieve this, a flour treatment agent (ascorbic acid) and a little fat or emulsifier need to be added, usually in the form of a bread improver," he explains.  
CBP is a straightforward process – unlike longer fermentation, which many bakers would describe as being an art to master and a science to perfect. During the long fermentation the dough is naturally filled with gas to create a consistent, open structure that is full of flavour. Temperature and time control however are vital and, once the dough is fully fermented, it is important that it is handled very carefully. 
"Flour treatments are ingredient-based ways to improve flavour, for example the bread improvers often added to breads made using CBP. Bread improvers help control all the uncertainties within the bread production process, such as variations in temperature, humidity, and flour, to ensure consistent results in every batch," says Slater. 
Functional foods 
Although flour treatments and mechanical energy can ensure consistent production in a high demand area, long fermentation times contribute to a richer taste and a more rustic crust. Délifrance have developed their own mother dough (sourdough starter) capability to enable them to produce real sourdough breads at scale. "We've invested time and care into upskilling our employees and processes to create sourdough products that are free from additives," says Stéphanie Brillouet, Marketing Director, Délifrance. 
Brillouet adds: "Our latest report, Prove It: A Bread Focus shows that for those consumers that opt for sourdough, their decision is driven by taste, ingredients, and texture. Research has also shown that compared to baker's yeast, longer sourdough fermentation creates bread that is easier to digest. Our research also shows that gut health is an area of increasing interest for consumers."
Consumers are taking a more holistic approach to health and increasingly adopting the philosophy of prevention rather than cure. Knowledge around the nutritional benefits of ingredients is growing and we expect to see consumers explore new, healthy flour options moving forward, such as those made with alternative grains and even oat flours. Linked to this growing interest in health, we may see an increased interest in, and discussion around, fortification.  
"Alongside health, products offering provenance will also be popular, with 42% saying they plan to support local shops more frequently after Covid"
The Federation of Bakers say UK flour mills process five million tonnes of wheat each year, 85% of which is home grown. The popularity of milling varieties and the quality of recent harvests has led to an increase in domestic usage by flour millers, now at one of its highest recorded levels.  The remainder of wheat comes from Canada, the USA, France and Germany and is sourced for particular functionalities. Flour is used as the main ingredient in bread, but also in biscuits, cakes, pies, soups and a range of processed foods. Alongside health, products offering provenance will also be popular, with 42% saying they plan to support local shops more frequently after Covid. To benefit from these trends, retailers and manufacturers can use healthy ingredients and methods, and promote any local links.
Brillouet says: "Our research shows that consumers are looking for shorter lists of ingredients as well as paying more attention to the origin of ingredients. As part of our GO CLEAN programme, developed in 2019, we have committed to simpler recipes that use more sustainable ingredients. For example, we are committed to using 100% CRC sustainable wheat for our Délifrance Héritage range of French breads.
"The CRC (Culture Raisonnée Contrôlée) ensures selected, high-quality grain is cultivated with due care for the land and with no post-harvest treatment. CRC grain is cultivated in France to support French farmers, regions, and local economic development. At the same time, the practice nurtures biodiversity and short wheat supply chains help to reduce environmental pollution," she explains.  
Kells sees surge of interest for organic flours 
Kells is a family-run business that specialises in milling, blending and delivering innovative solutions for the bakery trade. Recently, the company announced it has seen an upsurge of requests for organic flour over the last six months. This demand is in line with the ongoing rise of organic food across UK and Ireland, with the organic market growing 12.6%, its biggest year-on-year increase in 15 years.  
In order to meet the increasing demand, Kells has collaborated with Austrian miller, The Knoll-Mill, to offer high-quality, organic flour to their customers. Since launching the range at the end of 2020, Kells has seen a 46% increase in sales for organic flour.  
The Knoll-Mill has been owned by the Knoll family since 1932. Like Kells, they work with local farmers to grow organic wheat which they later mill. Kells now offers two of their premium organic flours, which includes Organic Wholemeal and White Organic Wheat Flour. 
The Knoll-Mill Organic Wholemeal Flour is finely milled and ideal for making a variety of baked goods including bread, pastry, and cakes. The Knoll-Mill T700 Organic White Wheat Flour is a premium flour that is suitable for yeast breads, baguettes, sourdough, confectionery, and pastry. Both flours are made from a blend of European and Asian wheats with an average protein content of 11%.  
MD of Kells, Robert Mosse says: "We are seeing a significant increase in demand for organic flour, but due to a series of factors, organic flour has been difficult to source in Ireland over the last six months. I am delighted to be partnering with Knoll Mill, as this enables us to meet the needs of our customers who are wanting high-quality, organic flour. Since we launched the range at the end of 2020, we have seen sales increase and have received excellent feedback from our customers." 
Heritage grains, such as Ølands, will continue to gain momentum because they provide unique properties that allow bakers and chefs to offer extra special and flavoursome bakery products, with a great backstory that consumers value. Sustainable shopping will drive demand for foods with provenance as consumers want to know the story behind their food and how it is produced. It will also be important to offer clean labelling for the same reason.  
Mosse predicts: "Whilst white wheat flour will also be the most popular, wholemeal and spelt will grow in popularity due to their perceived health benefits. We have seen consistent growth in sales of our wholemeal and spelt flours because of this." 
James Slater, R&D Director, Puratos UK says: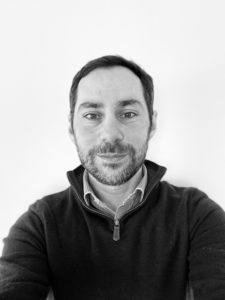 "Typically, longer sourdough fermentation results in more premium bread characteristics. A well-executed long fermentation ensures breads have a rustic look on the crust, a more open and 'waxy' crumb that has a cohesive, moist, and elastic-like texture, and a rich flavour. Some studies have also shown long fermentation can influence the digestibility of bread.
All our research points to increased interest in local ingredients, sustainability, and natural options – all areas which for many consumers, go hand in hand with health.
The Covid-19 pandemic and Brexit have accelerated interest in shopping locally, with our 2020 Taste Tomorrow research showing that the source of ingredients is an important consideration when buying bread (for 8% of people). One in two consider a product made with local ingredients to be more authentic, and 38% feel it is more trustworthy.
Consumer interest in sustainable and ethical products continues to rise, with our Taste Tomorrow research showing that environmental impact is a top criterion when buying bread for one in 25 shoppers.
Interest in natural options has also grown since the pandemic, with 57% of people saying they will pay attention to food labels moving forward and 47% saying they will look for products with fewer/no additives, as they are unnatural.
Our 2020 Taste Tomorrow research shows that naturalness is now one of the most important properties when buying bread for over one in ten people (13%) and healthiness for 27% of people (up from 17% in 2019). Additionally, the research shows that 21% of people would consume bread made with sourdough as part of a healthier diet."
Stéphanie Brillouet, Marketing Director, Délifrance says: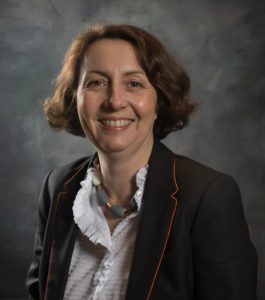 "The move towards shorter, more transparent recipes will persist and consumers continue to be interested in quality, traceability, and origin of ingredients. Our report, Prove It: A Bread Focus suggests that future bread consumption will be driven by freshness, quality and convenience as consumers look for excellent value core staples as well as breads that can answer their evolving health and wellness needs – whether that is through functionality or sustainability.
Our social listening research suggests that 78% of heavy users and 65% of occasional users of sourdough breads like the sound of, or already buy sourdough loaves with additional ingredients such as grains. And 89% of heavy users and 61% of occasional users of sourdough breads like to try different varieties of sourdough, for example, rye.
Prove It: A Bread Focus shows that there is more appetite for bread with Inclusions and bakes that use alternative flours, as people look to bakery for functional reasons. Of those looking for more health benefits in their bread, almost a fifth (17%) want more vitamins/nutrients and 14% desire more cereals, grains and dried fruits. The same number would like breads that are more digestible. Over the past year, the category caught the attention of locked down consumers and experimentation have driven greater interest in aspects such as alternative flours. We expect this trend to continue. We can expect growth opportunities to come from bread styles with functional benefits, such as sourdough, alternative flours, gut-friendly breads, or bread with additions."
Robert Mosse, Managing Director of Kells says: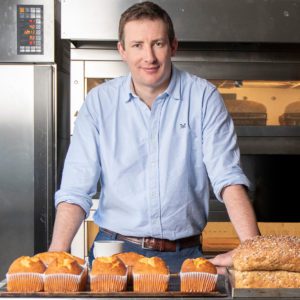 "Today's consumer is hugely interested in where their food comes from and they are looking for bakery products that use more local ingredients. As a result, over the last 12 months we have seen an increasing interest in our flours, which are made with Irish wheat and spelt. For generations, Kells has worked with farmers local to our mill in Kilkenny to source our grain, and ultimately produce homegrown flours.
This includes 30 acres of spelt, which will be harvested this month (August) to make our popular Native Spelt Wholemeal Plur, available in 12.5kg bags. This special flour makes incredible soda and yeasted breads and is a medium grade wholemeal flour. We are also in the process of growing conventional Ølands and Purple Wheat.
Kells has started working with local farmer Reuben Cope, who has recently converted his farm to organic. Last year, we trialled five acres of Ølands Wheat and had an excellent harvest. This year, we have trebled that amount, so we can offer Ølands flour made with organic wheat this autumn."
To stay up to date on the latest, trends, innovations, people news and company updates within the global bakery market please register to receive our newsletter here. 
Media contact
Kiran Grewal
Editor, International Bakery
Tel: +44 (0) 1622 823 922
Email: editor@in-bakery.com