Recently, the US Food and Drug Adminstration (FDA) proposed changes to the standards of identity (SOIs) for foods that include salt to permit the use of safe and suitable salt substitutes. The proposed role would help support a healthier food supply by providing flexibility to facilitate industry innovation in the production of foods to reduce sodium content.
"Today's action is another step forward in our efforts to improve nutrition and reduce chronic disease by providing manufacturers another tool to lower the use of sodium in food production. This approach may help reduce Americans' sodium intake and lower their risk of hypertension, a leading cause of heart disease and stroke," said Robert M. Califf, M.D, Commissioner, FDA. "Creating a healthier food supply, a key priority in the FDA's nutrition work, has the potential to improve Americans' health and reduce preventable diet-related diseases and deaths. Reducing sodium in the food supply may also advance health equity—unfortunately, hypertension and other diet-related diseases disproportionally impact underserved communities."
The proposed rule is part of the Biden-Harris Administration's 'National Strategy on Hunger, Nutrition and Health'. It provides a roadmap of actions the federal government will take to end hunger and reduce diet-related diseases by 2030.
The proposed rule also complements of the FDA's voluntary sodium reduction targets for processed, packaged and prepared foods. As part of the Administration's whole-of-government approach, the FDA has several initiatives to accelerate efforts to empower consumers with information and create a healthier food supply through actions including developing an updated definition and voluntary symbol for 'healthy' nutrient content claim, front of package labelling and Dietary Guidance statements on food labels.
"Most people in the U.S. consume too much sodium. The majority of sodium consumed comes from processed, packaged and prepared foods, not from salt people add to their food when cooking or eating," said Susan Mayne, Ph.D., Director of the FDA's Center for Food Safety and Applied Nutrition. "This effort, combined with the FDA's voluntary sodium reduction targets, is part of the agency's overall nutrition strategy to create a healthier food supply, provide consumers with information to choose healthier foods and improve the health and wellness of our nation."
SOIs typically describe what ingredients a certain food must contain and what ingredients are optional. They describe the amount or proportion of ingredients or components. There are more than 250 SOIs and include products like milk, chocolate, various breads, cheeses and ketchips.
The proposed rule does not list permitted salt substitutes but defines them as safe and suitable ingredients (or a combination of ingredients) used to replace some or all of the salt in a standardised food. The extent to which salt can be replaced depends on the ability of salt substitutes to replace the functions of salt in food without compromising the food safety or other essential characteristics of the food.
In our leaveners feature in the March/April issue of International Bakery, leaveners manufacturer Kudos Blends explained that sodium reduction was a first, focal point for the company.
"One of the first big focuses of Kudos was sodium reduction," said Matt Ayres, Technical Sales Manager at Kudos Blends. "Traditional baking powders are high in sodium. Particularly in sweet baked goods, more of the sodium is coming from the baking powder than any added salt."
In October 2021, the FDA issued guidance for the industry that finalised short-term voluntary sodium reduction targets in over 160 categories of packaged and restaurant prepared food. If finalised, the proposed issue may help manufacturers to meet these voluntary targets.
Read more latest industry news and developments in our free to download magazine.
Never miss a story… Follow us on: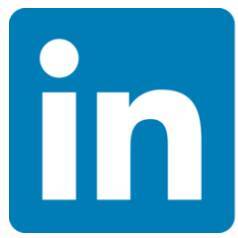 International Bakery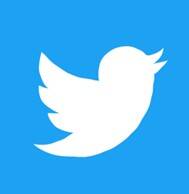 @int_bakery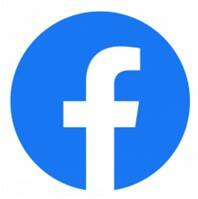 @Bakeryint
Media contact
Caitlin Gittins
Editor, International Bakery
Tel: +44 (0) 1622 823 920
Email: editor@in-bakery.com