With hygiene taking precedence in food packaging, the industry turns to technology advancements to provide cost-saving solutions and improved functionality.
The COVID-19 Pandemic has increased the attention towards hygiene and high-quality standards in packaging equipment. CAMA, on this behalf, provides through its BTG-break Through Generation technology, major attention in the choice of materials/components used and the design of the equipment structure in compliance with the most reliable certifications worldwide. CAMA says its policy is to invest part of its turnover in R&D to keep high its internal know-how and to improve technology keeping high quality and safety standards.
The importance of implementing the latest digital technologies available to improve and to guarantee the best performance of packaging solutions is undeniable. During the last year a new system has been settled to allow customers to have virtual FAT though and Hi tech camera system, capable of showing to customers the full functionality of the machines or lines. The latest innovations coming form Industry 4.0 are continuously implemented on the machine to allow a constant remote connection between Cama and the customer's operators wherever they are. In this way Cama technicians can help in maintenance, size chance operations or every activity is requested by the local team. The process simulation it's also a recent implementation and takes place during the machine engineering phase in which the Cama team it's able to check the functionality of the system and correct or implement it; this gives the Cama team the possibility to anticipate the test during the engineering and saving time during the physical construction of the lines.
ULMA provides a variety of packaging solutions to the bakery sector, including vertical, drop-in packaging solutions for cakes. Ed Williams, Sales Director at ULMA Packaging UK says: "However, the majority of our customers in the bakery sector opt for horizontal flow-wrapping machinery like our FR range, models such as the ATLANTA and SIENNA, and the FM range for modified atmosphere packaging.
"These units are designed to be compatible with pre-packaging and post-packaging line add-ons, including post-oven handling, slicing and intelligent row distribution systems, as well as automation solutions for secondary packaging into crates. As requirements can vary from product to product – for example, muffins and protein bars may be packaged between 20 and 600 packs-per-minute respectively – we take a turnkey approach to any packaging solutions we provide. This involves carefully considering the machinery solutions selected, and the adjustments available for throughput speed, products, and packaging material substrates," he says.
Eco-conscious packaging
Although there has been a wider movement for more sustainable materials in packaging which offered the opportunity to reuse and recycle, the coronavirus pandemic may have caused a U-turn in the way consumers are dealing with food packaging and waste. The publication – 'Litter in lockdown: a study of littering in the time of coronavirus'– claimed that the public littered more than usual during lockdown, principally because they are using more disposable items as takeaway services (which feature single-use items) due to safety and hygiene fears during the pandemic.
"But this has had a direct impact on the volume and type of litter. Many supermarkets and food outlets are now wrapping individual items of bakery and fruit in plastic. People are also using — and discarding — more disposable plates, cups and bottles when they eat outdoors. Fear and frustration have been factors."
Demand for sustainable packaging is still rising though, and packaging companies are having to adapt to this change with new materials. "We have found that consumers are increasingly expecting more sustainable packaging across all sectors, and bakeries are no exception to this. This shift in behaviour impacts the entire supply chain, so we have developed our solutions to be as future-facing as possible," says Williams.

"As such, our packaging machinery is compatible with a wide variety of sustainable films, including paper and compostable plastic substrates, and is equipped for other mediums that may emerge.
He adds: "A good example of this is our BETTER-SEAL system, which was developed in response to companies increasing their uptake of mono-material solutions in product packaging. These mediums require more exact temperatures for an effective seal, so for bakeries looking to improve sustainability but unable to compromise on effective sealing, this innovation will have a major impact."
To ensure the packaging of baked goods is as sustainable as possible, it first of all needs to be recyclable and must be reused in closed circuits as often as possible. The use of sustainable resources and biodegradable and/or compostable materials can achieve an additional positive effect in sustainable to-go packaging – provided they are used sensibly and do not create competition for foods. The weight of the packaging and the materials used to make the packaging also impact the ecological balance of to-go packaging, as production and transport require less energy and accordingly result in lower carbon emissions.
It is important to note that the target group of sustainable to-go packaging has also changed; instead of explicitly addressing LOHAS – in other words, people who maintain a lifestyle of health and sustainability – it is now increasingly directed at average consumers.
Especially since the United Nations (UN) passed the 17 Sustainable Development Goals in 2015 and implemented the 2030 Agenda to achieve the desired transformation of our world, more and more consumers are on the lookout for sustainable solutions – and this includes packaging.
Suppliers of baked goods packaging aim to meet this increased demand for sustainable to-go packaging and offer their customers a huge portfolio of different packaging innovations. In 2019, European fresh fibre paperboard manufacturer Metsä Board presented its Prime FBB EB fresh fibre paperboard packaging. It's medium barrier against moisture and grease makes it especially suitable for food and food service packaging as well as to-go packaging. MetsäBoard Prime FBB EB is made of pure fresh fibres. Since the eco-barrier board is plastic-free, it does not require a plastic separation process making it easy and cost-efficient to recycle.
Automation key to development

ULMA recently developed a new entry-level automatic line with a reduced layout to integrate automated solutions in their flow-wrapping machinery that improve speed, drive cost-efficiencies and reduce manual handling. 
Williams notes: "This was done in response to demand from our SME bakery customers, who were looking to further optimise their lines. Consequently, this new innovation includes a receiving conveyor to automatically sort bakery products ready for even and continuous row distribution using a drop-down transfer conveyor, with quicker belt changeovers. Crucially, this line is designed to a reduced size in order to fit the smaller footprints smaller bakeries may be working in.
"The pandemic has clearly impacted smaller bakeries who may have previously provided snack items and baked goods to hospitality trade companies that had to shut their doors, such as high street coffee chains. As a result of this reduced business, budgets have been constrained, meaning bakeries can find themselves in a position where they might need new packaging machinery to meet post-pandemic demand or replace older models, but are unable to afford it. 
"In response, we have endeavoured to provide more flexible options around purchasing machines, including rental and buy-back options. We feel that this provides small-to-medium-sized bakeries with a way to access more efficient packaging technologies and better recover after the events of the past year."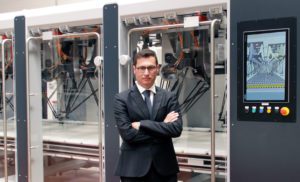 Cristian Sala, Sales Executive Manager Cama Group says:
"CAMA is a company with a multisectoral expertise in the secondary and tertiary packaging field. Our portfolio of solutions, which are all tailored made, includes stand-alone equipment like case forming, closing units, wrap around case erectors, cartoners and RSC case packers up to more complex lines using robots and vision driven system that guarantee high flexibility in terms of SKUs, types of products (naked products or primary packed), type of cases used (cardboard & corrugated carton), format change, high speed, and compact structure.
In the bakery sector specifically, we keep high attention to the fragile characteristics of bakery products to allow a gentle handling at the max speed. The number of applications realised by CAMA is giving to the company one of the largest experience customers can find on the market. 
Many trends are simultaneously affecting the packaging sector. Higher attention towards sustainability and eco-friendly packaging solutions is one of the more important and strongest. Secondly is the attention towards marketing decisions to guarantee a value-added proposition to the market, product and brand differentiation to increase product attractiveness. Furthermore the an higher attention towards retailers and logistic decisions (shelf-ready displays- minimising supply chain costs in terms of storage, replenish and usage of recyclable materials) and an higher attention to improve efficiency and flexibility due to changes in demand and product presentations: automation can be a key tool to better coordinate production and to minimise downtime."
CASE STUDY
Comprehensive solution to bakery product box packing needs
ULMA Packaging has developed an ambitious project including the installation of nine box packing lines in four of the plants of one of the biggest producers of bakery products in the United Kingdom. The client wanted to automate the box packing of its packets of products in various plants, so it wanted a partner that could meet its technical needs and service requirements.
The solution developed by ULMA Packaging meets the need to load flow packs of bakery products into plastic boxes. The lines that were installed work 6 days a week over 3 shifts, at an average speed of 50 ppm, with the added difficulty that the plants had very little space to automate box packing. To solve this problem ULMA Packaging adapted the box packing machines to each plant.
By overcoming this challenge, ULMA Packaging has enabled the client to automate a critical process to optimise the distribution of its products. The overall assessment of the project has been highly positive. After initially proposing to sell two box packing machines, we ended up installing 9 units, meeting the client's need with custom solutions.
Ed Williams, Sales Director at ULMA Packaging UK says: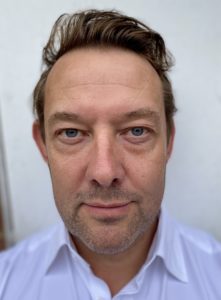 "Fragility of the product is managed according to the application and products using low-friction and/or non-contact handling systems. Alongside this, hygiene is a major concern for bakery packaging, so manual handling must be kept to a minimum. This is why the integration of handling, distribution and automation systems has been a key priority for ULMA in the bakery sector, where the risk of contamination can have a serious knock-on effect for the entire supply chain. Automated systems also allow for best possible product presentation, which is a must for bakeries.
Another challenge bakeries face when packaging is efficiently adapting their lines to work with several product types. Consequently, we have developed our machinery to ensure that changing over for these products is very easy and downtime is kept to a minimum."
To stay up to date on the latest, trends, innovations, people news and company updates within the global bakery market please register to receive our newsletter here. 

Media contact
Kiran Grewal
Editor, International Bakery
Tel: +44 (0) 1622 823 922
Email: editor@in-bakery.com