MECATHERM is presenting its new M-DAN Oven, an evolution of its FDAN Oven. The M-DAN Oven is dedicated to producing delicate products and prioritises hygiene and food safety, as two big talking points within the bakery industry.
With the new oven, the company drew on baking knowledge and experience to evolve its product line by introducing an oven that is more accessible and therefore easier to clean, to allow bakeries to meet strict sanitary standards in the delicate pastry products market.
Increasingly, agri-food industry players face growing challenges as the pressure is on to adapt to the increasing market demand for diverse products, comply with stringent sanitary standards, and find solutions to maintain their industrial performance amidst an energy crisis and soaring prices.
Delicate pastry products, dairy desserts, vegetables, plant-based protein products and other savoury dishes such as meat and cheese-based pastries can complicate the baking process as food splatters and residue are likely to clog the oven, cause contamination, and increase the risk of fire.
In addition, health risks related to meat-based products and those with egg or milk-based fillings require strict and specific cleaning operations enforced by regional and industrial hygiene standards.
The M-DAN Oven was developed in response to these requirements in particular delicate pastry products, dairy desserts, vegetables, plant-based protein products and other savoury dishes.
When developing this oven, the research and development teams worked around three major axes; ease of cleaning with the inside and outside of the oven, guaranteeing hygiene and food safety; baking precision, guaranteeing flexibility for baking a wide range of products and energy efficiency and yield, guaranteeing industrial performance.
Made of all stainless-steel materials, its interior design and waterproof body allow for the drainage of wastewater. Ergonomic side access doors and access hatches have been installed on both sides along the entire length of the oven to facilitate access to the baking chamber and conveyors, which are also made of 100% stainless steel.
Crucially, operators are able to access all areas of dirt buildup without having to disassemble elements, which simplifies and speeds up the cleaning process, even when there is little space to move around the oven.
Flexibility is important for bakeries making a range of products. The M-Dan Oven operates with a precise temperature curve and three combinations of heat transfer modes that can flexibly meet demand for a variety of products.
The oven's modular construction offers compact and independent heating zones so that the user can make precise adjustments to heat flows (by convection and/or radiation), heating intensity, and airspeed to achieve the desired baking results. This baking precision is particularly essential for products with liquid fillings, such as pies, or savoury dishes with different consistencies, such as gratins, where the textures and ingredients must be preserved during baking.
The M-DAN Oven has also been designed with sustainable development challenges in mind. The low-temperature convection baking of the M-DAN reduces energy losses with optimised baking times and cooler smoke emissions. The oven also has fine moisture management via the assistance function for adjusting the opening of the damper. This removes excess steam from the baking chamber and precisely manages air entry, avoiding any unnecessary heat loss.
Designed to optimise energy consumption and thus reduce CO2 and nitrogen oxide (NOx) emissions, the M-DAN Oven works equally well with gas-fired thermal generators or electric resistance batteries. This compatibility with electric thermal generators meets the market's increasing demands for energy efficiency and sustainability as reducing CO2 emissions is not only less expensive, but less harmful to the environment.
The company offers its M-Care digital solution in combination with the oven which operates with predictive maintenance in mind. For the baker, this prevents failures, avoids costly breakdowns, optimises installation availability rates, and improves production line performance.
"With our new M-DAN Oven, we meet the needs of industrial users in search of a reactive, precise, efficient, and high-performance oven for baking their delicate pastry items, dairy desserts, vegetables, plant-based protein products, and other savory dishes, such as meat and cheese-based pastries," explained Xavier Gotti, Oven Product Manager at MECATHERM. "It meets the challenges of flexibility and energy efficiency while being particularly easy to operate and clean. Its high level of cleanliness is undoubtedly a major asset, achieving compliance with the strictest sanitary standards without wasting time on tedious cleaning operations."
"The recent development of the M-DAN Oven is part of our mission to simplify our customers' lives. Our teams are dedicated to developing innovative solutions to help them obtain sustainable success. At MECATHERM, we are continuously evolving our offers and investing in R&D to meet the daily challenges of product quality, industrial performance, and sustainability that the market faces," added Raymond Nogaël, VP of Marketing and Business Development at TMG.
Read more latest industry news and developments in our free to download magazine.
Never miss a story… Follow us on: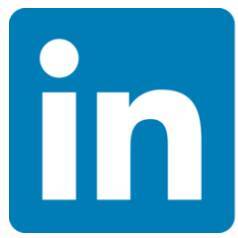 International Bakery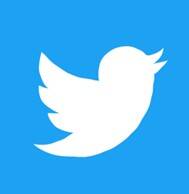 @int_bakery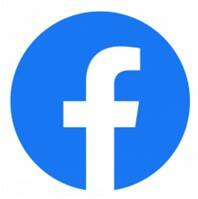 @Bakeryint
Media contact
Caitlin Gittins
Editor, International Bakery
Tel: +44 (0) 1622 823 920
Email: editor@in-bakery.com