Cama UK Ltd and DuPont Nutrition & Biosciences look into all the ways sustainability methods can be applied throughout business and tackle some key environmental issues while boosting business.
With all the talk of operational data and digital transformations dominating today's headlines, engineers must not lose sight of the bigger picture; especially regarding other operational targets and programmes – one of which is sustainability.

Quality, safety, taste and cost continue to be key factors in the bakery process, but sustainability is becoming increasingly important, driven by both retailers, consumers and the media. With new apps screening and scoring the ingredients and production methods of food products, consumers have access to more information about the food they eat like never before. 
In light of the global pandemic and the level of uncertainty it has brought, consumers are increasingly focused on the health of themselves as well as of the planet and they are looking at how companies can contribute to that by minimising their carbon footprint, using less water and sourcing more sustainable raw materials.

Mark Brooker, Director of Cama UK Ltd says: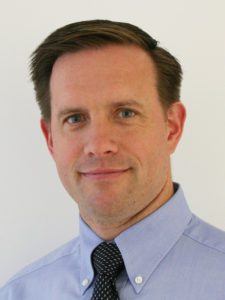 "Sustainability is not, and never was, a short-term fad. IIt should be considered as an ongoing company-wide programme that forms, if not the basis, then a primary deciding input, into some of your biggest operational decisions. Companies must learn to strike a balance – ensuring that their business aspirations do not impact the guidelines and targets of sustainability programmes. We all have a responsibility as individuals, teams, companies and corporations to ensure that we are as 'green' as possible in everything we do.
"From my own experiences, Cama Group has a cradle-to-grave sustainability programme, which I think many companies would be proud to emulate. We don't just look at our machines and how they operate, we look at the bigger picture, which includes everything from our premises to a product's end of life.
"If we start at the very foundations of the company, our new HQ in Italy boasts multiple energy-saving aspects, including intelligent lighting systems, advanced HVAC, glare & shading solutions and solar panels on the roof. We also deploy e-mobility solutions, which not only cut down pollution, but also give employees and visitors places to charge electric cars.

"Cleanliness is an essential element, too. By removing trap points and promoting easy run off and internal access, companies can cut their clean-in-place routines down, not just in terms of time, but also water use and cleaning consumables. In the same vein, sealed for life bearings and self-lubricating chains and guides also cut maintenance and consumables.
"It would be remiss of me, especially in the current climate, not to look at the impact that digital transformations and the IIoT have had on operations. A primary target of connected and data-capable control solutions is the attainment and management of KPIs, most of which are performance and quality based. By connecting our machines to wider-enterprise management solutions, monitoring suites can spot peaks and troughs and address them before they have any impact on the KPI metrics. Although this is a very operational-centric approach, the resulting fallout of this monitoring is less wastage, better quality, proactive maintenance and greater efficiency, all of which help towards a sustainability programme. A stitch in time saves nine, if you like.

"As you can see, sustainability is not just about how fast the electricity meter spins round. Companies have to take a holistic approach and look at every single facet of not only their operations, but also how their machines, products and technology work at their customers. Without this sort of joined-up thinking, which literally goes from cradle to grave, sustainable messaging just becomes lip service to appease shareholders and environmental practitioners." 
Cama is certified UNI EN ISO 9001/UNI EN ISO 14001/OHSAS 18001 in the field of automatic packaging machinery and systems and robotics. The certifications, issued by SQS (the Swiss association for Quality and Management Systems), one of the highest reputation certifying boards in the world, cover sales, design and production of packaging machines, after sales and spare parts service, safety and environment. The ISO certifications guarantee Cama's quality in the manufacturing process, in the choice of materials, in the internal work organisation and in pursuing constant development and improvements, in full respect of the environment. 
All of Cama's activities regarding environment, labour practices, fair business practices and sustainable procurement have also been evaluated by EcoVadis, the international platform which comprehensively assesses Corporate Social Responsibility (CSR). Awarded the Silver Rating, with an overall score of 56 points, Cama's activities rank far above the average. Indeed, only 11% of all general-purpose machinery manufacturers, evaluated by EcoVadis, reach this score. Within the theme of Sustainable Procurement, Cama is in the top 5% of all the companies ranked.
"In terms of proactive maintenance, data has a bigger role with today's machines," Brooker adds. "As artificial intelligence systems evolve, more advanced and intelligent proactive maintenance solutions are becoming available that will deliver precision application-/machine-specific maintenance, rather than 'what ifs'. How do you know that a component sending spurious data actually needs to be replaced (at great cost and materials)? It may last much longer than you anticipate, making costly knee-jerk replacements unnecessary. Cama's Industry 4.0 solutions are delivering these benefits today.
"Contemporary data architectures also give companies the scope to adapt existing plants to cater for changing market and industry demands," he says. "By using flexible architectures and servo solutions, we have the ability to future proof our designs, allowing our customers to adapt their machines as trends evolve. This architecture also means modifications can be achieved with far less engineering effort and expenditure, resulting in huge savings in the long run."
In terms of actual product handling, media compatibility and operational capabilities, machine design plays a vital role, too. 
"Our machines utilise positive handling. This approach ensures that each product is handled individually and faces far less contact on its journey through the machine. Not only does this result in greater shelf appeal, but there is also less wastage due to damaged products. From a materials perspective, we have specialised in paper-based packaging for decades, with our history starting in sleevers," Brooker explains. "Paper and card closed-loop supply chains make them an obvious 'eco-avenue' for companies to go down with ethically managed forestry and full chain of custody credentials, paper-based substrates provide clear sustainability benefits. There are certainly many proven and mature solutions on the market, but in some cases, plastic is still a necessary candidate for barrier protection requirements at low cost. We have this covered, too, as we have just installed machines for a leading dairy company that can handle 100% mono-material (PET) packaging for the cup, label and lid, ensuring suitability for modern recycling systems. There were numerous hurdles to overcome, but we anticipate huge demand for this technology and not just from the customer who has recently expanded the order."
Packaging materials also have a huge part to play in packaging styles and designs. Shelf appeal and robustness are obviously high up the scale, but there is no reason why sustainability cannot also be part of the equation. "We have a packaging design team at Cama," Brooker adds, "which helps customers realise their final designs. Aesthetics and functionality form the primary brief, but we can also advise on materials usage and designs that promote less wastage, reduced 'over designing' and more efficient material use through nesting and optimised palletisation, resulting in lower total costs."
How DuPont Nutrition & Biosciences tackles deforestation
At DuPont Nutrition & Biosciences palm-based raw materials are used primarily in the production of palm-based emulsifiers. Multi-stakeholder industry platforms such as the Roundtable for Sustainable Palm Oil (RSPO) are well suited for convening and driving action around common challenging issues such as deforestation. The company was the first ingredient supplier to join the RSPO in 2004 and since then have achieved significant milestones. In 2009, they became the first company to offer RSPO certified sustainable emulsifiers from a Mass Balance (MB) supply chain, and in 2011 the first one to offer RSPO Segregated (SG) emulsifiers. Since 2017, they offer 100% RSPO palm-based emulsifiers globally using a combination of SG, MB and credits.
Aurora Giribuola, Global Product Marketing Manager and Signe Causse, Global Bakery Marketing Lead at DuPont Nutrition & Biosciences says: "We believe that through the demand of physical certified material we contribute to the transformation of the palm oil supply chains globally, that is why we are committing to phasing out RSPO credits by 2025 and moving towards 100% physical certified palm oil. A milestone that we have already achieved for the emulsifiers production in Europe and North America."
Traceability is essential to deliver on the company's responsible sourcing commitments, and since it has partnered with Proforest to track and assess traceability information from their suppliers, this has helped the business achieve its goal of 100% Traceability to Mill (TTM) by 2025.
"40% of palm oil comes from smallholders. In 2019, we joined the MARIPOSA program (WISSE) to bring 1,800 smallholder palm farmers in Honduras into sustainable supply chains. The simple act of empowering smallholders with education allowed them to take on the roles of sustainable entrepreneurs," says Giribuola and Causse.
As part of the World Wildlife Funds (WWF's) campaign for the responsible production of palm oil, it has showcased the contribution of DuPont N&B to the transformation of the palm oil supply chain.
"We have recently launched GRINDSTED® NG 100, a highly functional, cost-effective and sustainable NON-GMO emulsifier for the baking industry. This emulsifier is a powdered monoglyceride of which the primary function is starch complexing, resulting in improved crumb softness in yeast raised baked goods like bread or sweet goods. It is a free-flowing and easy to handle powder which doesn't transport unnecessary water compared to a hydrated format and thereby has a lower environmental footprint compared to the hydrated format," they explain.
They add: "In the bakery sector, we see several key trends: Increased health concerns have led to more focus on healthy and nutritious baked goods, either with less of (sugar, fat and salt) or enriched with (fibre, seeds and other plant protein, probiotics etc). Another continued trend in the bakery sector is clean label, including positioning around sustainability. Indulgent baked goods have increased in consumption in light of consumers' need to cocoon and indulge at home, also bringing home-baking to the forefront. Finally, a key trend in both the bakery industry and with consumers is cost optimisation and affordability. The global economic crisis and new sanitary measures are squeezing margins and consumers with less disposable income are increasingly looking for low cost staple food products."

The focus on sustainability will continue long term but seem to be changing in terms of communication from high level positioning on corporate social responsibility and alignment with UN Sustainability goals to tangible, visible and local sustainability measures, such as using locally supplied raw material instead of importing it or reusing rescued dough, thereby minimising food waste.