How the advancement of smart technology, robotics, artificial intelligence and data compiling has led to greater efficiency and sustainable processes for industrial oven baking
Sustainability is a number one topic for many bakeries and food producers. As ovens and production lines looks to become more eco-friendly, many companies have set for lower carbon footprint, less Co2 emission, saving energy, energy and heat control; and despite the challenges imposed in becoming more environmentally conscious, there remains a continuous and high-quality baking process. Smart technology and digitalisation have aided this process and continues to develop bakery production in a number of ways. So, what further developments have been made in ovens and production lines and how have they impacted efficiency?
Exclusive to the baking industry through AMF Bakery Systems, Emisshield Energy Saving Oven Technology reduces energy consumption in thermal applications up to 20%. Remco Bijkerk (NL) – Executive Product Manager AMF Den Boer, an oven expert with more than 30 year's experience in industrial baking, says: "Looking at what the market and our customers need, we looked deeply into the strategy and mission/vision of our customers. That is why we invested in sustainable technologies, like hydrogen fuelled ovens, hybrid ovens, electrical ovens and modular systems, with smart technologies that measure and control oven temperatures."  
Bijerk says durability and economic value is not an issue, and that AMF and Den Boer ovens last for many years and are long-term investments. AMF's dedicated repair and modernisation teams provide comprehensive performance evaluations and service for existing proofers, ovens, and coolers to extend the life of bakery equipment. "With equipment like the AMF Den boer tunnel oven, the modular system offers scalability, and learning how to grow volumes and scale-up with improvements with existing ovens over the years, this helps to easily extend and enlarge the oven for more capacity as and when it's needed." 
Some of the challenges posed in these processes are to keep the oven on the right temperature, and thus needs the oven to be full most of the time. AMF smart technologies and services, make sure the oven temperatures are monitored and controlled by AI technology and machine learning. This is a growing portfolio of service and software solutions that continuously detect, analyse, improve and maintain your production process based on machine learning without the need for operator intervention.
Impingement heating or convection oven technology in tunnel ovens is an indirect heated oven by means of impinging jets/nozzles. The Multibake I Tunnel Oven by AMF Den Boer is an indirectly heated oven, employing hot air transported at high speed to both the upper and lower side of the product. This is accomplished using an industrial burner coupled to a stainless-steel heat exchanger. Also known as a conventional tunnel oven. "Products are not in direct contact with burner flames. The heated air is blown regularly and directly on to the product. This means that the heat is transferred directly and quicker to the product," explains Bijerk. 
Digitalisation and automation improve industrial oven efficiency
 
Bijerk continues: "Our latest innovations are the example of digitalisation and sustainable technology. Our customers have these goals and we support them to achieve these. We improve the baking process using hydrogen, with water/steam as a by-product, which improves the baking result and rising of the dough inside the baking chambers."  
The use of smart new technology has allowed digitalisation to thrive in the ovens and production line market. This technology gives bakers the insight to learn more about temperature control, product handling, quality checks and much more through its real-time data. 
"This industry will develop further with the use of automation, artificial intelligence, robotics and data insights and AMF looks to give bakers and food producers support when implementing these new practices into their production lines," predicts Bijerk.  
Mecatherm, designer, manufacturer and installation service for automated equipment and production lines for industrial bakeries, also notes that considering the increasing automation and the evolution of the global industrial bakery sector, there is a need to develop a range of innovative digital solutions to ensure the optimum functioning of production lines. These digital solutions from Mecatherm are web-based applications that support the customer throughout their project, the company says. 
To anticipate potential breakdowns, optimise the availability rate of installations, and provide serenity and simplicity daily for the operating teams, Mecatherm has developed the M-CARE solution. It is an innovative solution for predictive equipment maintenance, which consists of the instrumentalisation of ovens, making it possible to receive signals. They are stored and analysed continuously and send out an alert as soon as a drift or anomaly is detected. This predictive maintenance system makes it possible to optimise machine operation (uptime) by anticipating breakdowns. Therefore, operators can plan interventions, rather than having to endure them.
 
Energy transfer modes
Marie Laisne, Marketing Manager for products at Mecatherm says: "An example of progress in the development of oven technology would be the heating principle, whose aim is to increase the flexibility of energy transfer modes. Mecatherm has worked on this aspect in the M-TA oven model.  
"Thanks to the patented mobile hearth system, we have been able to add a radiation mode through the hearth (in addition to the vault radiation, as well as the hearth and vault convection), which gives it six combinations of energy transfer modes. This flexibility, combined with the modularity of the oven, allows it to be very precise to establish customised baking curves for a wide range of products," explains Laisne. 
As Bijerk previously mentions, convection is also an energy transfer method. It offers the advantage of being able to transmit warm air at low temperatures unlike the radiation system, which requires a higher temperature rise to achieve the same result. Therefore, from an energy point of view, this heating method is advantageous. Convection allows the warm air to circulate throughout the cooking chamber, which accelerates energy transfer and, therefore, optimises cooking times, as well as product homogeneity in order to achieve uniform colouring. Although convection has undeniable advantages, some products are not suitable for this type of baking. It's the case for products whose final result must be more contrasted and more heterogeneous, as well as those that are sensitive to air flow.

Another development at Mecatherm would be the assistance function for managing oven air emissions – a sustainability issue. "Usually, emissions are regulated by adjusting the opening of the 'dampers' and/or the chimneys. However, the problem here is that the industrial baker regulates these emissions empirically," says Laisne.
This adjustment is important, as it is necessary to extract the right amount of air. Laisne continues "If too much air is extracted, fresh air enters the oven and must be heated. If the air discharge is reduced too much, warm air will circulate in the building. The challenge here is to find the balance. To help the baker in this process, we have developed a device that measures the flow rate of chimney emissions to control its opening and closing, optimising the energy consumption for a desired product result." 
Challenges and future developments
Laisne says the challenges posed for bakers with oven and production lines are multiple, but above all it's a question of producing the quality of products desired by the consumer, and then optimising production costs with a tool that is easy to operate and maintain. 
"The product challenges are: Adapting the characteristics of the product desired by the consumer in terms of shape, appearance, volume, gloss, crust thinness, texture, softness, moisture content and taste. Also managing product diversity has become a real issue for many industry players. In this context, it's important to rely on precise ovens, able to adapt the 'custom-made' and reactive baking curves to limit the downtime during changeovers, without losing in product quality during the transitions," she says. 
Food hygiene and safety are top priorities for Mecatherm, the company stresses. All equipment, and especially ovens, are designed to maximise access to all the components for efficient cleaning.
"In addition to this systematic approach, Mecatherm has also developed an entirely cleanable high-water oven model. This oven is specially designed for products that causes dough residues, such as catering products or some pastries. The design of this oven is very specific, integrating numerous access points, corrosion-resistant materials, wastewater drainage systems and solutions guaranteeing the waterproofness of the bodywork so that it can withstand complete cleaning, inside and out." 
As global trends look to a more sustainable future, the development of smart technology, digitalisation and automation can help lead oven and production lines to a greener, cleaner and more efficient alternative to previous and traditional methods. With these advancements from companies like Mecatherm and AMF Bakery Solutions, the bakery industry can lead the wider food industries in reducing emissions and creating a more productive system for all.  
Remco Bijkerk (NL) – Executive Product Manager AMF Den Boer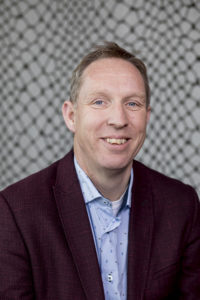 Variation in products and baking processes, due to the AMF Den Boer modular system, hybrid ovens offer the possibility of combining different processes, like direct fired and indirect fired, or Hydrogen combined with natural gas, low temperature, and high temperature for the ideal mix in the oven. AMF offers tailored solutions for many baking processes: continuous with racetrack, tunnel ovens, direct and indirect fired, hydrogen, electrical, infra-red, high temperature and many more, so we design the baking process according to what the market needs.
We see a shift to more full automatic production lines, where less operators are needed and people influence becomes less, because machines get smarter. The production lines we create at AMF, go from Mixing all the way to packaging, handling and distribution of crates and boxes.   
From mixing, to make-up of the product, the dough has often to be proofed, AMF Den Boer offers in-line step-proofers, belt-proofers and more, so the process flow maintains intact. Via oven loading systems, bake trays or products go direct on the belt into the oven, so no hands need to touch product or trays/pans. Capacity or our continuous and tunnel oven systems are that high that we can handle almost any demand from large bakeries and pizza producers, to ensure perfect baked products and monitor the quality and baking process real-time. 
This is always a priority, because the markets demands a certain standard (which variates all over the world) and that standard gets sharper as end-consumers require high quality products. AMF Bakery Systems, Baketech, Vesta and Den Boer ovens, live up to those market standard and ensure hygiene, hygienic design, safe ovens, safe workspace, ovens for easy cleaning and sometimes even wash-down options, belt and stone cleaning systems, tray and pan washers to ensure the fresh dough is handled and baked in clean pans every time. We even offer waterless cleaning systems with sustainable design, for those who want to reduce water use in their bakery. 
Marie Laisne, Marketing Manager – Products, Mecatherm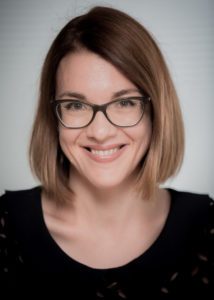 Industrial bakeries, large or small, also need equipment that is easy to use and maintain. Shifts change regularly and time is at a premium, hence the importance of having ovens that are easy to operate and maintain. 
A hybrid oven is made of modules, each module benefiting from a "fixed" heating principle (e.g., one with convection, one with radiation, one with direct flame). This kind of oven is very interesting to adapt the baking curve to a specific type of product. However, this type of oven is "fixed" so when developing our ovens, we went further. Mecatherm's M-TA oven technology allows, for each baking module of the oven, to choose a combination of heating modes and to manage the heating intensity (by temperature and air flow), as well as the hygrometry. This "mixed" technology offers high baking accuracy for a wide variety of products, which makes the M-TA oven unique on the market.  
Mecatherm ovens can be easily integrated into automatic production lines, as they are designed for this purpose. However, digital solutions are becoming more and more common and allow for even greater productivity. Mecatherm recently launched the M-Plan solution, dedicated to production teams. The M-Plan software can simulate production scenarios and optimise changeover series between different products. In a context where flexibility is increasingly present in the industrial bakery, this type of solution makes it possible to manage changeovers with serenity and increased efficiency. Using M-Plan can save up to 10% of production time, simply by sequencing productions in the most optimal order. 
Image credit: Mecatherm
To stay up to date on the latest, trends, innovations, people news and company updates within the global bakery market please register to receive our newsletter here. 

Media contact
Kiran Grewal
Editor, International Bakery
Tel: +44 (0) 1622 823 922
Email: editor@in-bakery.com