Bakers are facing increased pressure from Public Health England to reduce sugar in products, so what developments have been made so far and how do they work?
Sugar reduction is the fine line between health and indulgent products. How do the bakers and lawmakers meet in the middle with a solution that fits everyone? Speak to most bakers on the street and they will tell you that Public Health England is on the warpath with cracking down on sugar within bakery products. The UK Government is putting pressure on brands and retailers to look to manufacturers to help them reduce sugar content across the board. Nearly every baker has been tasked with the challenge of reducing sugar in their bakes, but also making sure they keep that same sweet taste.
Many bakers will tell you that it isn't the sugary products that are the problem, but the amount people consume, and the increasingly sedated lifestyles they lead. These cakes and biscuits are fine as part of a balanced diet, and also play a huge part in our emotional relationship with enjoying food. 
If you look at some interesting statistics on why people buy sweet bakery, with 51% claiming the main reason is taste and 31% claiming it's because "it makes me happy". Sweet bakery is clearly an indulgent product that people look to for the sweet flavours. It's also clear consumers know these products are unhealthy, with only 9% of people claiming they purchase for health benefits. 
On the other hand, there is also a clear demand for healthier products, with the rise of many new brands to the bakery world promoting sugar-free and low-calorie claims. I.T.S. work on both sides of the argument, with many traditional bakery products, but also helping bring sugar content down.
Mike Bagshaw, Founder of I.T.S., and the former Chairman of the British Society of Baking says: "Sweet bakery will always need sugar, and that's ok. No one is eating a doughnut because it's healthy. I see the future of bakery having two lanes – one side will sit with your traditional indulgent bakery, and on the other will be your new health-based products. One doesn't replace the other."
Through Bagshaw's vision of the bakery market at I.T.S., the company has developed a strong range of sugar reduction solutions. By using natural flavourings, they can help brands reduce sugar content by up to 50% in some applications. Flavouring solutions also can help with texture issues and binding. This range of natural flavourings enhances the sweetness flavour as sugar is removed and can be declared as a natural flavouring on the pack.
Challenges of packaging iced baked goods
As well as appealing to consumers who are looking for a healthier alternative, a reduction of sugar can also have benefits with regards to packaging and shelf life of a product. A key issue when packaging iced baked goods is that the topping can become wet and sticky and run off, giving products an unappealing appearance. This is because standard icings are sucrose-based, mainly consisting of a mix of sugars with liquid or fat. These are often flavoured or coloured to create tempting toppings to entice consumers to purchase. However, there are technical challenges, both during and after the production of iced bakery products, that can create shelf-life and packaging challenges.
For example, the composition of a doughnut coating is a decisive factor when it comes to keeping products fresh and storable for a long time. A conventional icing made from regular sugar (sucrose) has a lower water activity (aw) than the donut itself. As a result, the icing gradually takes up water from the doughnut because free water is moving from a product with a high to low aw value. This results in iced baked goods that are dry, while the icing becomes sticky and often adheres to the packaging, giving the end product a poor appearance.
"Sweet bakery will always need sugar, and that's ok. No one is eating a doughnut because it's healthy"
To promote shelf-life longevity and improve the appearance of fresh and frozen iced baked goods within packaging, the key lies in managing this free water migration which is caused by the difference in aw value between icing and baked goods. Again, taking a doughnut as an example, the water will migrate from the doughnut to the icing until aw equilibrium is reached. To overcome this migration, the aw value of the icing needs to be adapted to that of the baked goods. 
Eradicating water migration
The team at the BENEO-Technology Centre has successfully resolved this issue of water migration of iced baked goods by combining BENEO's alternative sugar Palatinose (isomaltulose) and sucrose in a specific ratio. This is to ensure that the aw value of the icing is similar to that of the bakery product. The process of managing the aw balance has been fine-tuned for both fresh and frozen baked goods, improving not only the quality of the iced products, but also extending their shelf-life as well.   
In a test application on doughnuts, Palatinose was added to the icing via a two-step process. Based on technical trials, prototype recipes have been created for different aw values. The test results showed that by using sucrose and Palatinose to balance the aw value and thus limit water migration, the freshly packed iced doughnuts had extended shelf-life stability. In addition, the icing benefitted from a slightly reduced and more pleasant sweetness in comparison to a pure sucrose icing. 
The trials have also demonstrated that partial replacement of sucrose with Palatinose in glazes provided an extended shelf-life and preserved the glaze transparency during storage at room temperature, as well as throughout the entire freezing and thawing process.  Palatinose prevented the glaze from sticking to the foil during storage and after defrosting. Furthermore, as with the icing trials, it provided a partially reduced and more palatable sweetness in fresh and frozen packed glazed doughnuts, when compared with a pure sucrose glaze.
A sweet solution to low sugar
Sugar free, dairy free, vegetarian, vegan, protein fortified… Dietary choices, lifestyle or otherwise, seem to be expanding at an almost exponential rate, driven by consumer demand for healthier options in one form or another. For food manufacturers and ingredients suppliers this can cause something of a headache as brands and associated production lines can only be adapted successfully after many months or even years of R&D. 
Unsurprisingly, inclusions specialist and food tailor Pecan Deluxe Candy EMEA, like everyone else in the industry, continually monitors current and predicted trends in order to ensure it keeps customers supplied with the right ingredients – and actual baked goods – to meet the ever more diverse demands from the European public. So what's trending now?
The company is seeing a surge in demand for its baked products, including brownies, sponge cake and cookies with reduced sugar which retain the traditional expectations of taste and texture in applications like ice cream. Its R&D team has developed a range of suitable products by balancing alternative ingredients such as natural fruit sweeteners, sugar alcohols and stevia. 
This allies with the current growth in low sugar formulations for ice cream which, according to Innova Market Insights, accounted for 6% of new launches in 2020. Artificial sweeteners are gradually losing ground and being replaced by very natural alternatives in the latest ranges of low sugar and sugar-free ice cream.
The challenge here is less about retaining the level of sweetness and more about maintaining structure and mouthfeel because sugar – or rather, sucrose – is intrinsic to these properties and, when you remove it, you have to replace it with something else. Since around 91% of consumers claim to be influenced by sugar reduction claims, this is becoming a key driver in "better for you" treat development. More than ever, consumers are looking for colour, flavour and texture, alongside the health benefits, and baked inclusions can play a vital part in satisfying those needs.
Low sugar is far from the only new player in the ice cream market, with launches of non-dairy ice cream rising at a CAGR of almost 30% from 2016 to 2020. Non-dairy lines now account for 10% of all ice cream introductions and the figure is as high as a quarter of all activity in North America and a fifth of launches in Australasia.
The future of sugar reduction
To answer the question if sugar reduction really is a baker's worst nightmare, we would suggest that sugar reduction should never have an overriding impact on an indulgent product's taste. It is almost certain however, that we are to see much more in the healthy bakery space that are doing some fantastic things with flavour on low-calorie bakes, and sugar reduction can have a place in creating both a healthier alternative to indulgent baked goods, and improving shelf life of the product.
Graham Kingston, Managing Director of Pecan Deluxe Candy EMEA says: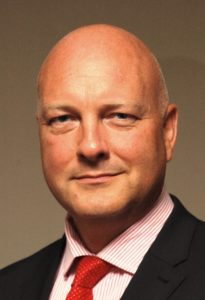 "We're currently seeing a huge drive for low or no sugar bakery products going into a wide variety of reduced sugar ice creams – the whole premise being that you're able to eat a whole tub guilt free but also with the perceived health and virtue claims. We develop reduced sugar options using the optimal combination of ingredients available, and we tailor to match the profile and characteristics required in application, so that healthy options can still give that maximum punch.

A decade ago there was practically no alternative to the typical high fat, high sugar bakery treats and the only option would have been to eat less of them – but now we're almost spoilt for choice as consumer demand continues to drive innovation in healthy alternatives.
I see people being more open to innovation but more so at the premium end of the bakery market. Traditional ingredients are seen as a luxury or treat however the free from, low sugar, and functional ingredients will continue to work their way through all areas of the grocery market.
The supermarket shelves don't get any bigger and this evolution is happening across the whole breadth of grocery categories. Making sure that innovative, high quality, value for money products taste great and have a propensity for repeat purchase is an absolute must.
Pecan Deluxe Candy has created a selection of no added egg and dairy cookie dough chunks. Just like the company's range of cookie dough, the individual chunks are individually frozen and perfect for adding to ice cream and other desserts – not to mention ideal for enhancing bakery and confectionery products and as a baked skillet dessert in restaurants and fast-food chains.
That's not all as cocoa rich brownie pieces, oaty cookie pieces and a variety of the company's praline nuts and seeds have more recently been added to its list of no added egg and dairy options – all of which are ideally suited to inclusion in baked goods as well as standalone products in their own right. And if you're looking for innovative no egg and dairy inclusions for bakery lines, the food tailor's salted caramel sugar pearls, cookies and cream biscuit pieces and an eye-catching five-coloured sugar pearl mix."
Rudy Wouters, Vice President BENEO-Technology Centre says: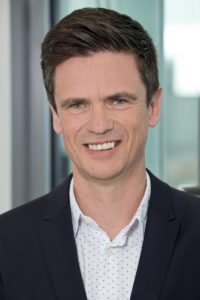 "Many things have changed since the advent of the global COVID-19 pandemic but one issue that has impacted the bakery category specifically is the increasing demand for packaged baked goods.
The demand for packaged baked goods has been driven in part by a desire from consumers for 'hygienically wrapped' products, as well as the move away from the physical bakery counters to online and pre-packed bakery treats. According to McKinsey and Co. 
Throughout the pandemic, about 15% of consumers in France, Germany, Italy, Spain, and the UK shopped for groceries on a website that they had never used before and among those consumers, more than 50% said they intended to continue shopping at their newfound site for at least some part of their grocery needs. As a result of this change in shopper behaviour, producers have been looking more closely at how to deliver the best quality products to the door of consumers, and many have been turning to functional ingredients to overcome some of the challenges this can present.
Many things about 2021 still remain a mystery, but one thing can be sure – with the partial replacement of sucrose with Palatinose in glazes and icings, this method of aw balancing has shown that a product's longevity, appearance and taste can all be changed for the better."
To stay up to date on the latest, trends, innovations, people news and company updates within the global bakery market please register to receive our newsletter here  

Media contact
Kiran Grewal
Editor, International Bakery
Tel: +44 (0) 1622 823 922
Email: editor@in-bakery.com