Consumers are paying more attention than ever to the ingredients list, and here we look at how flour can offer label-friendly and gluten-free alternatives for bread.
The COVID-19 pandemic has highlighted the potentially erratic and fluctuating nature of the bakery industry. On one side, local bakeries have benefited from more sales, while supermarkets have particularly thrived through their sale of pre-packed goods. More generally, however, there has been missed turnover from the foodservice sector, with restaurants and coffee corners being forced to remain closed in many regions. 
All the while, home baking has enjoyed an upsurge during 2020 and 2021, leading to increased sales of flour to consumers, up 160% in France in March 2020 compared to March 2019 according to Nielsen, and, partially for reasons of availability, a greater interest in label-friendly baked goods. 
Gerard Van Stralen, Technical Service Specialist Bakery Europe, Cargill says: "A broader trend that has existed within flour for several years is the diversification in available varieties. This has led to the increased prevalence of ancient grains based on non-GMO, highly selected wheat varieties. Flours such as spelt, quinoa and teff, are seen as a way to upgrade bread quality to being more attractive, nutritional and "traditional" in terms of quality."

This is reflected in a 4% CAGR for bread and baking ingredients with a "GMO Free" or "No additives" claim in Europe between 2015 and 2020 according to Innova.
Jason Bull, Director of Eurostar Commodities says: "Yes, we are at a tipping point and gluten-free flours is one of the fastest growth areas of our business. There is a growing medical requirement for many consumers, combined with the UK public's desire to make free-from a lifestyle choice to become healthier and fitter by removing gluten from their diet alongside a fitness regime. There's a big trend toward wellness which was there before but has been compounded by successive lockdowns. Gluten free foods provide the opportunity for those people who are gluten intolerant to enjoy their staple foods once more.
"The cost of ingredients is very high, functionality varies and it's incredibly difficult to formulate clean labels while retaining functionality."
Label-friendly

Consumers are looking for simple, recognisable ingredients. European consumers are seeking out familiar, healthy and sustainably sourced ingredients. Within the bakery sector, 43% are checking the ingredient list when buying a new bread product.
At the same time, they are regularly throwing out leftover bread, at the early onset of staling. These dual trends are challenging bread producers to look for ways to naturally enhance shelf-life, and keep products fresher for longer, without impacting taste and texture. 
Gerard Van Stralen, Technical Service Specialist Bakery Europe, Cargill says: "The synthetic emulsifiers DATEM (diacetyl tartaric acid ester of mono- and diglycerides) and DMG (distilled monoglycerides), are typically used to help improve the volume, processability and shelf-life of bread. However, these ingredients are less familiar for consumers and might be perceived as less healthy. 
"The industry is already far advanced in bringing solutions for natural freshness in white bread. However, replacing DATEM and DMG altogether in whole meal bread is a bigger challenge. This is why viable label-friendly alternatives are in demand, with lecithin being an example of that. 
"Lecithin has been shown to be a nature-derived, effective alternative to DMG, that increases bread volume, keeps bread fresher for longer, and enables a great eating experience. Since DATEM is a quite inexpensive ingredient, replacement with lecithin alone will not be price competitive, however. That's why Cargill teamed up with enzyme supplier DSM, to identify the possibilities of combining our lecithin products (Leciprime and LecimulthinT) with their Panamore Golden lipase enzymes. The joint project identified that the great synergy between these ingredients makes it a price neutral alternative to fully replacing DATEM in wholemeal bread, while still achieving the same volume and characteristics," he explains.

A challenging environment
Consumers are taking a healthier stance and are more interested about ingredients and what they are putting into their bodies. Even natural products are sometimes labelled with an E number and this can be off-putting. Consumers are increasingly looking at plant-based options and spending more time educating themselves on individual ingredients and their purpose in a product to truly understand the products they love and enjoy and to make sure they are the healthiest choice they can make.
Jason Bull, Director of Eurostar Commodities says: "The big news is that wheat prices have increased to eight-year highs, and global food costs have risen for 10 straight months. This is the longest rally for more than a decade according to the UN's food and agriculture organisation. As an industry we are facing tighter supply, higher raw material prices plus increased freight costs as well as container and freight availability issues arising from Covid/Brexit. Demand is very strong, and inflationary pressures are bearing down on suppliers and manufacturers. It is a very interesting and challenging environment.
"We have invested heavily in new state of the art facilities to enable us to develop a clean label flour that is as functional as a traditional gluten based product, but without sacrificing taste or texture, using the finest ingredients and manufacturing what we can ourselves to control the supply chain and guarantee allergen free," he says.
As consumers only become more aware of the ingredients list and focus more on their health and wellbeing, there will continue to be increased demand for free-from flours that are clean label; functional wheat flours with blended benefits such as with vegetable powders, and innovative batter and coating flours – particularly wheat free innovations. 
Gerard Van Stralen, Technical Service Specialist Bakery Europe, Cargill says:
"Beyond bread alone, we see other opportunities for lecithin in the replacement of artificial emulsifiers. For example, another application that Cargill wants to highlight relates to the replacement of DMG with lecithin alone in pizza dough. Here lecithin acts as a natural release agent and makes the dough easier to process, therefore saving time. 
Cargill's range of lecithin solutions for bakery products offers fully functional solutions for emulsification, dough handling, volume and freshness improvement in bread, to ensure a more homogeneous dough. A broad range of high quality lecithins based on sunflower, soy or canola is available, with a reliable source of supply. With a portfolio that includes options for liquid, de-oiled and lecithin on carrier, there is full flexibility of choice available when formulating for a cleaner label, without compromising on functionality."
Jodey Ungerer, Technical Service Specialist Bakery Europe, Cargill says: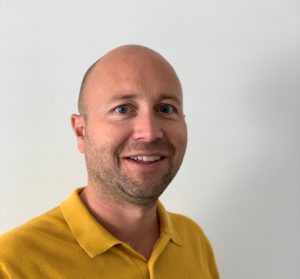 "The standardisation of flour quality has become increasingly challenging in recent years, due to two major factors influencing grain supply: climate change and regulation. 
Climate change has resulted in exceptionally hot European summers that have significantly impacted output. At the same time, farmers have had to minimise their nitrogen addition during the growth of the grains. 
These challenges have exacerbated the demand for new heat resistant species that can grow in hot climates with less water and still result in high quality flours. As a consequence, they have led to increased demand for solutions such as vital wheat gluten, so that functionality and volume are maintained. 
As a protein derived from wheat flour, Cargill's Gluvital vital wheat gluten provides consistency in flour, improved dough machinability, extended shelf-life, and increased volume for finished bread products. 
Cargill is in the advanced stages of transforming our production site in Krefeld, Germany, from a corn to a wheat processing plant, representing an investment of US$200 million. The first deliveries of high-quality wheat products will start in 2022. This will make us even more well positioned to adapt to fluctuations in demand from the market."
To stay up to date on the latest, trends, innovations, people news and company updates within the global bakery market please register to receive our newsletter here  

Media contact
Kiran Grewal
Editor, International Bakery
Tel: +44 (0) 1622 823 922
Email: editor@in-bakery.com