Scottish Bakers, the association that has for 130 years supported and protected the interests of Scotland's bakery trade, has confirmed that Michelle Phillips, of Mimi's Bakehouse will take on the role of Vice President when Ian McGhee, of Glasgow-based McGhee's Bakery is sworn in as President in May 2022.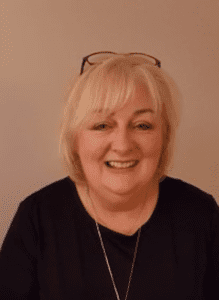 McGhee will be picking up the Presidential reins from Linda Hill of Murrays Bakers, Perth. Hill, supported by McGhee, has seen the organisation through two of its most turbulent years as the sector stepped up to the challenges of a global pandemic but as is custom, the time has come for the Vice President to take up the reins and nominate their choice of Vice President. 
On the confirmation of his choice for Vice President, McGhee said: "After a great deal of thought it is a pleasure to confirm that I have asked Michelle Phillips, of Mimi's Bakehouse, to take on this role and I'm delighted to say she has accepted this honour. Michelle has built an enviable – and growing – business and developed and extended her range of freshly-baked goods over the years since Mimi's first opened its doors in Leith. She embodies all the qualities a good baker ought to have, and I know she will be a powerful ambassador for our association in due course.  I know all of our members and the sector as a whole, will want to join me in welcoming her to this honourable position.
Outgoing President Linda Hill commented: "To be president of such an esteemed association has been a great honour and it has been a wonderful but challenging time in post. I am in post until May of course, with plenty still to do, but I am delighted to know that I will be able to hand over the chains of office to Ian, who was a great support to me during my tenure. I know that Michelle will, in turn, be great in looking after the future of the association. I will be leaving it in good hands." 
Scottish Bakers Chief Executive Alasdair Smith added: "We are delighted that Ian and Michelle have agreed to step up to these crucial roles at this key time. It means that we, as a sector, can now look to our post-COVID future; we will need a strong and strategic team to help direct us and with Ian and Michelle, supporting the work of all at Bakers House, I am confident we can rise to the challenges ahead." 
Bakers in Scotland remain one of our unsung hero industries feeding communities with their fresh daily bread, savoury snacks and sweet treats made from quality ingredients, said Scottish Bakers. As well providing daily foods, they supply celebration cakes and special creations for weddings, christenings and sporting events as well as memorials. Three hundred bakery businesses embody their communities across Scotland by bringing folks from all walks of life together. But it's not all about freshly baked produce that makes the sector unsung high street heroes, the bakery sector delivers around £1.4 billion into the economy, a quarter of all food and drink manufacturing. The sector employs some 12,000 people in over 300 business of all sizes in communities across the country.  
Image credit: Scottish Bakers
To stay up to date on the latest, trends, innovations, people news and company updates within the global bakery market please register to receive our newsletter here. 
Media contact
Kiran Grewal
Editor, International Bakery
Tel: +44 (0) 1622 823 922
Email: editor@in-bakery.com